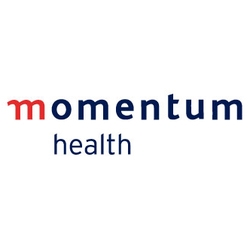 Cape Town, South Africa, April 05, 2013 --(
PR.com
)-- Over 650 000 people living with disabilities have directly benefited from Momentum Health's key social investment programme since its launch in 2006.
Non-governmental organisations right across South Africa have been identified for their tireless contribution to enhancing the lives of the disabled and vulnerable. Each year over 10m in grants is disbursed via The Momentum Fund Disability Programme.
"Our corporate social investment initiatives are driven by the Momentum Fund and supported by the Momentum Volunteers Programme," claimed a
Momentum Health
spokesperson recently.
"Historically we have supported Early Childhood Development (ECD), Community HIV/Aids projects and Disability projects. The communities that primarily benefit from our support are teachers, people with disabilities, and communities infected and affected by HIV/Aids."
In an effort to deliver a sustainable solution, the programme focuses on four core elements - education, care and prevention, residential care facilities and training, development, workshops and research.
The aim is to provide first class comprehensive care and the skills and self confidence to enable integration into mainstream society wherever possible.
The fund focuses on two strategic areas; vulnerable children and people living with disabilities. It has been tailored to operate in tandem with the Momentum Fund Bursary Programme that not only provides bursaries for post graduate students with disabilities but also funds students conducting research in disability studies, social work, speech therapy, occupational therapy and physiotherapy.
Amongst the 120 beneficiary organisations are the Avril Elizabeth Home for the Mentally Handicapped, Gozolo Centre for Needy Children, Ubuntu Education Trust, National Institute for the Deaf and the Cotlands Baby Sanctuary for Abandoned, Abused and Aids Kids.
To date, the Momentum fund has contributed over R75m to provide core health, social welfare and education initiatives to hundreds of thousands of the most vulnerable in South African society.
Momentum Health is one of the largest medical aids in South Africa covering over 100 000 beneficiaries. Key indices include a Global Credit Rating of A+, solvency levels in excess of the industry requirements and one of the youngest principle member profiles, averaging only 42.8 years of age.
The industry leader currently offers six medical aid options that extend from the affordable entry level Ingwe Option to the top of the range Summit Option.
To find out more about Momentum Health and its bouquet of medical aid plans or to conduct an online medical aid comparison and request a live medical aid quote, visit
Medicalaid-Quotes.co.za