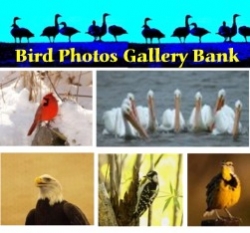 Boscobel, WI, April 12, 2013 --(
PR.com
)-- For that fast-growing number of birders, bird photographers, and part-time naturalists, this website will get their delighted attention. The site displays hundreds of bird photos in an assortment of species by the author-photographer. This ensemble features many flight and action shots as well as standard portraits. One thing that is particularly likable about these bird photos is that the subjects are most often shown in, and reacting with, natural habitats. The photographer is well aware of the value of catching his subjects at revealing moments which reflect personality as well as background business at hand. The day of the static portrait, though not over, has given way to photographs which catch a slice of life often at crucial moments.
This is a great study in camera work and artistry. There is not a bummer among them. Several of his peers have commented, "Schellhorn has a knack for catching his subjects in active, revealing moments." This is a rather rare gift in this particular genre of photography. His feel for the right elements of composition is sure-headed, and his use of color is striking. He has raised the standard for the simple bird portrait several notches until it peaks at a living, active moment in his subjects' lives. The potentially static becomes electrically kinetic, the body and facial features of his subjects often revealing surprising emotions.
Those interested in viewing some of the other 12,000 bird photos in the photographer's archive, can contact him through his website at birdphotosgallerybank.com.