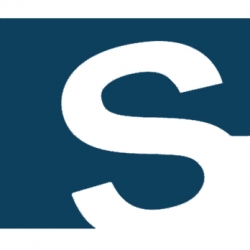 Chicago, IL, April 19, 2013 --(
PR.com
)-- Studio Rendering, Inc., an Award-Winning Visual Communications Studio headquartered in Chicago, IL, is excited to announce the launch of their newly redesigned website, which went live, April 18, 2013 - located at www.studiorendering.com.
The new site utilizes the latest in HTML5, CSS3 and Jquery technologies combined with a WordPress platform and responsive HTML for superior mobile and tablet display. Studio Rendering, Inc. welcomes users to view fresh content on the site including the studio's vast portfolio of work in 3D rendering and animation, talent bios, industry awards and latest news.
"The site renovation positions us for the future of visual communication; the new web design mirrors our commitment to offer our partners the latest innovation in creating impactful visual experiences," said Sonny Sultani, Chief Creative Officer at Studio Rendering, Inc. "In a digital world where designers and creative minds engage globally, we wanted to give our partners access to our culture as if they were in our offices. The new site mimics the organized-chaos, the complex-simplicity that our studio calls home."
In addition to a refreshing new design, www.StudioRendering.com features include:
- Content retrieval is based on relevance through categorical tagging
- Improved visual display and social sharing features for the Studio's portfolio of work
- Single page format allows for easy user navigation
LA-based web design agency Vivid Candi, with past clients such as MTV, TV Land and HarperCollins, was selected as the designer of Studio Rendering's new site. "We built a site for Studio Rendering that is in practice more like a business app than a traditional, static website," said Chris Wizner, CEO of Vivid Candi. "Visitors have total control over page presentation, selecting the kinds of content they want to see. In that sense, every page is the homepage, and the site as a whole is lively and dynamic."
About Studio Rendering
Studio Rendering, Inc. is an award-winning visual communication studio specializing in providing innovative visual experiences for the design industry. Headquartered in Chicago, IL, Studio Rendering, Inc. offers complete creative communication development and visualization services including 3D renderings, film & animation and interactive. By merging talent and technology, Studio Rendering has been a trusted partner for designers and creative minds since 2006.