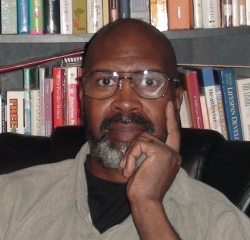 Santa Barbara, CA, April 20, 2013 --(
PR.com
)-- On June 17th, of 2009, Mr. Lewis had his first of many ER Visits to the hospital. Eight months later on February 12th, 2010, he was diagnosed with Polymyositis, and on August 25th, 2010, he was diagnosed with Lupus. Both are incurable auto-immune diseases. Polymyositis affects the muscular system of the human body, while Lupus can affect major organs of the human body. In his Authors Show interview for his latest work, "The Burly Man," Mr. Lewis discussed how this turn of events affected him then, and how it continues to affect his life today.
Mr. Lewis has just recently received a 4-star, and 5-star ratings review, (5 being the highest) from two esteem literary review & news companies. He was awarded 4-stars from Indie Reader Discovery Awards Contest, and currently ranked in the top three of the biography category. He was awarded 5-stars, from Readers Favorite Book Reviews and Award Contest, and advanced to the final round of judging. Mr. Lewis is also the official 2011/12 winner of: The Authors Show 50 Great Writers You Should Be Reading.
The self-titled book The Burly Man, gives the reader an in-depth look at what it is like to be faced with something so life changing as an incurable disease. More than just a biography, The Burly Man is a love story, and a testament to one man's dedication to finding answers.