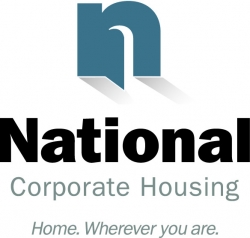 Herndon, VA, April 29, 2013 --(
PR.com
)-- Associates invited daughters, sons, relatives, and friends in grades 2-12 to attend. The goal of this year's event was to inspire, educate, and encourage girls and boys to realize their potential to make a difference in the world today and to pursue their passions for the future.
The day began with the children participating in a new hire orientation event followed by learning activities, simulated client appointments, and team building. The highlight of the day was during an interactive company wide Live video web conference hosted by President Jon Hile when Trevor Steinmetz, son of General Manager Matt Steinmetz announced to the company, "The best part about this day was spending time with my dad."
"National believes allowing children to experience what a parent or mentor does during the work day is important, but showing them the value of their education and providing them an opportunity to share how they envision the future is key to them achieving success," said Jon Hile, President of National Corporate Housing.
National created a formal curriculum that allowed children to receive an excused absence from school. All children in attendance have an opportunity to participate in a nationwide Essay Contest with a chance to win $250 for their school. Contest winners will be announced on May 9th.
About National Corporate Housing
Founded in 1999, National Corporate Housing provides fully furnished, temporary housing throughout the United States, Asia Pacific, Europe and the Gulf region. National's unique business model of "high touch" customer service with customized housing solutions offers the industry a S1NGLE Source Solution® for temporary living including, furnished apartments, international serviced apartments, and unfurnished rental assistance services. For more information on National Corporate Housing, please visit nationalcorporatehousing.com.
About the Foundation
The Take Our Daughters And Sons To Work® Foundation, which administers the Take Your Daughters and Sons To Work program, is dedicated to developing innovative strategies and research-based activities in informal educational programs that empower girls and boys in all sectors of society so they may reach their full potential and live fulfilling lives. For more information, please visit daughtersandsonstowork.org.