Spa Logic Grand Opening, New Salon and Spa Dedicated to Washington DC's Local and Visiting Clientele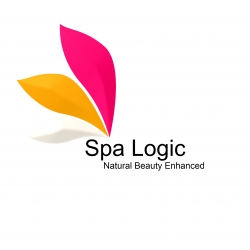 Washington, DC, May 30, 2013 --(
PR.com
)-- "Beauty comes in all forms" stylists Kathy Luu and Zhen Lin work hard on creating a look that adapts to each client's preferences, style, feel and personality.
Spa Logic, the latest destination for Washington DC hairstyles and fashion will kick off its Grand Opening Thursday June 6th, 2013 with a Launch Party from 6:30-10:00pm.
"Beauty is something we all want, how you adopt it and how you present it differs from one client to the other. This is why we work hard in understanding our clients' wants and needs, then translating that into a look that makes them feel beautiful, professional and reflects inner beauty of each person," said Kathy Luu and Zhen Lin, founders of Spa Logic. "Beauty is not a uniform; it should be adapted to each client's preference."
Both Kathy Luu and Zhen Lin, known throughout Washington DC area as artists that have worked through the years to earn the trust of their clientele and to assist them in transforming their looks, styles into something that reflect their personalities. For more than 15 years Kathy Luu and Zhen Lin have risen to the top of their field of hair design and hair appearance by working towards achieving the ultimate service, educating and attending hair shows in major cities such as New York and Las Vegas for the latest looks, haircuts and fashion.
Spa Logic will officially open its doors to the public on Thursday June 6th, 2013. The Launch Party will feature DC's top hair fashion models, music, wine and champagne will be served along with food, soft drinks, and beverages. Invited attendees will also receive discount offers and a VIP Gift bags.
Spa Logic will offer clients greater access to newly renovated DuPont Nails and Spa at the lower level of the store where they can also enjoy a full range of spa services including manicure, pedicure, massage, facials, waxing, and more. Clients will also have access to exclusive consumer products including Living Proof, for hair care, Wella and L'Oreal for color and Dermalogica for skin care.
Spa Logic is located at 1721 Connecticut Ave NW, Washington DC 20009. Phone number: 202-232-6475
Contact
Spa Logic
Kathy Luu
202-232-6475
www.spalogicdc.com

Contact