Alliance Bank & Trust Brings on Local Veteran Lender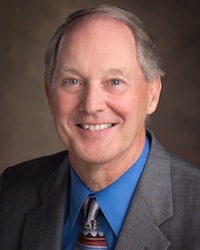 Gastonia, NC, May 30, 2013 --(
PR.com
)-- Alliance Bank & Trust, a North Carolina community bank with branches in Gastonia, Shelby, and Kings Mountain, announced the hiring of James C Harris, Jr. to their commercial lending team as Senior Vice President and Commercial Relationship Manager.
Mr. Harris is a graduate of Furman University where he received his Bachelor's degree, has completed higher education in National Commercial Lending School at the University of Oklahoma, Investment School at University of Colorado, and South Carolina Banking School at the University of South Carolina.
Mr. Harris has over 30 years of experience in the banking industry with an additional 10 years as a Chief Financial Officer for Clover Scrap Metal Recycling. Prior to being CFO, he served as Clover Community Bank President and CEO, and Senior Vice President and Supervisor of CommunityOne Bank (formerly First Gaston Bank).
Mr. Harris is a resident of the Gastonia and has considerable involvement in civic affairs in his professional life. Here are just a few of Mr. Harris's contributions:
Rotary Club past President and Paul Harris Award recipient
Lions Club, served in all officer positions
Clover Chamber of Commerce- Board Member, served in all officer positions
Clover Town Council (elected position)
Taught AIB classes for 12 years at Winthrop University
"Having worked with Jim Harris at CommunityOne Bank, I watched him expertly manage a total loan portfolio of $227 million and individual portfolio of $135 million," says Don Harrison, the new President and CEO of Alliance Bank & Trust. "At that time, Mr. Harris led all bank lenders for two years in a row in loan closings with nearly $80 million each year, and so we are glad to have another accomplished lender on board."
Alliance Bank & Trust
Alliance Bank & Trust Company, which opened in Gastonia, North Carolina in 2004, operates four North Carolina banking offices, in Gastonia (2), Kings Mountain and Shelby. AB&T Financial Corporation is the parent company of Alliance Bank & Trust Company, which offers a full array of banking services. Additional information on Alliance Bank & Trust's locations and the products and services offered are available at www.alliancebanknc.com.
For More Information Contact:
Don Harrison at 704-867-5828
Certain matters set forth in this news release may contain forward-looking statements that are provided to assist in the understanding of anticipated future financial performance. However, such performance involves risks and uncertainties that may cause actual results to differ materially from those in such statements. The Company does not undertake a duty to update any forward-looking statements in the release.
Contact
Alliance Bank & Trust
Don Harrison
704-867-5828
www.alliancebanknc.com

Contact