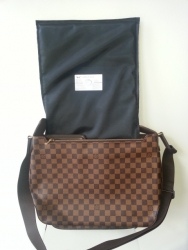 Miami, FL, June 11, 2013 --(
PR.com
)-- In the wake of school shootings and terrorist bombings, Miami based Armour Wear LLC set out to solve a problem. How to create lightweight and unobtrusive ballistic protection for everyday use that anyone can afford. They found the answer in Nanotechnology, specifically Carbon Nanotubes (CNT's).
Nanotechnology begins at the molecular level. A single carbon nanotube is 1:100,000 the thickness of a sheet of paper and five times stronger than steel. More importantly, CNT's are the hardest known material in the Universe. Combining CNT's with traditional ballistic Kevlar or Dyneema creates a fiber that is 40% stronger, thereby allowing for body armor or ballistic panels that are both lighter and thinner.
Traditional soft armor is designed to stop projectiles moving thousands of feet per second from penetration by using dozens of layers of a high tensile strength synthetic aramid, such as Kevlar or polyurethanes like Dyneema. Unfortunately this equates to bulk and weight. Armour Wears innovative approach to ballistic resistant compound production is accomplished through an intricate and highly technical manufacturing process. CNT's are sandwiched between Kevlar and or Dyneema. The result is an unprecedented lightweight, durable, flexible and affordable ballistic compound. Using this technology, Armour Wear has developed a light weight back pack insert panel for children and business executives traveling to dangerous places. The 12"x14" panel is less than ½ inch thick, weighs less than one pound and will stop a multitude of handgun bullets fired from point blank range, as well as shrapnel from explosions. "The topic of ballistic protection is something most people don't like to think about. But for around $100 our product affords the average citizen the freedom to buy a little piece of mind without breaking the bank," says Armour Wear Co-Founder Mike Thomas.
The potential usage this new technology has to offer in many more applications is extensive. Robert Scott CEO of Armour Wear has stated, "We are just breaking the surface with this technology and we will see many other innovations coming to market thanks to Carbon Nano tubes."
Armour Wear products have passed independent testing with flying colors. However the final hurdle they must clear before full scale production can begin is government mandated certification through the National Institute of Justice. Certification costs run in the tens of thousands of dollars. Armour Wear has launched an Indiegogo (http://igg.me/at/ArmourWear/x/3558765) fundraising campaign to secure those funds.