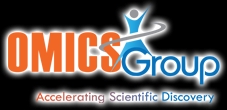 Henderson, NV, June 14, 2013 --(
PR.com
)-- With great pride and honor, OMICS Group Inc. is pleased to announce the acquisition of Journal of Molecular and Genetic Medicine (JMGM) to its more than 300 journals collection, building headstrong relationship with the Library Publishing Media.
The deal was signed between Dr. Srinu Babu Gedela, CEO, OMICS Group Inc., and Dr. Muhammad Sohail, CEO, Library Publishing Media. Both organizations are working together to strengthen bonds for long-term future relationship.
Journal of Molecular and Genetic Medicine (JMGM) offers its scholarly publishing to PubMed and PubMed Central. The journal stands as one of its own kind by publishing high quality articles and exploring the vast discipline of Genetics and Molecular Biology. Started in 2005, it fosters communication between academic research and interdisciplinary commerce of medicine. Burgeoning the Open Access publishing, JMGM enumerates OMICS's vision of dissemination of scientific and healthcare knowledge.
Journal of Molecular and Genetic Medicine (JMGM) will particularly focus on biomedical issues of the developing world, centralizing research on malaria, HIV/AIDS, viral hepatitis and microbial diseases. OMICS Group like its other publishing's will continue using peculiar Peer-review methodologies and using Editorial Manager® System for the same.
JMGM is available
online
and freely accessible over the internet under the running Open Access Policy of OMICS Group. Dr. Muhammad Sohail continues to be the Editor in Chief of the respective journal and offer his timely presence and attention for amplifying this collaboration.
"I am extremely happy and delighted to have JMGM join OMICS family wherein the journal will add value to our readers and I am confident that it is not very far that I can abolish the knowledge barriers," says Dr. Srinu Babu Gedela.
More about OMICS Group Incorporation:
OMICS Group Inc. was founded in 2007, by Dr. Srinu Babu Gedela. With a vision of making healthcare and scientific information Open Access, OMICS hosts more than 300 journals under its vast umbrella. To support the scientific information and vice versa, OMICS organizes around 100 conferences worldwide each year. With more than 22,000 editorial board members being a structural backbone of the organization, OMICS is running on a path of continuous evolution since then. OMICS has started new initiatives: SciTechnol, E-Books, Scholars Central, Clinical and Expert Database, Biosafety Protocols, and E-BABE.
More about Library Publishing Media:
Library Publishing Media was started in 2005 by Dr. Muhammad Sohail. Being an Open Access Publisher LibPubMedia Ltd hosts two Open Access and Peer-reviewed journals excluding JMGM: Journal of Venom research and Journal of RNAi and Gene Silencing. To support various scientific information published under their syndicate, they organize conferences in Oxford University with the idea and objective of strengthening communication between the eminent scientists, academic researchers and business conglomerates.
Contact
To learn more about this merger, please contact-
Name: John Benson
Email: contact.omics@omicsonline.org