Courage Couture to Launch a Clothing Line Designed for Women with Uneven Breasts
Courage Couture was created for women who have had mastectomy with or without breast reconstruction. These women have limited choices when it comes to finding clothes that are pretty without being matronly.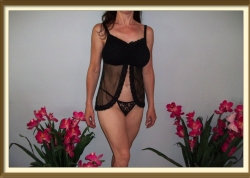 Massapequa, NY, June 17, 2013 --(
PR.com
)-- Locally owned Courage Couture announced the launch date of its new clothing line as July 1st, 2013. The line can be worn by any woman but was designed for women with uneven breasts. This group of women would include women who are born with uneven breasts or have a history of prior surgery including mastectomy with or without reconstruction.
About Courage Couture and its founder
The line was years in the making. Courage Coutures founder, Sharon T McLaughlin MD FACS, is a female plastic surgeon who has had a mastectomy with reconstruction. Its founder knows from personal experience as well as those of her own patients that there is a great need for this type of clothing.
Courage Couture wanted to design clothes that look pretty and provided the necessary coverage and support without looking matronly. The company has decided to launch the line with two intimate sleepwear styles. This intimate sleepwear covers more of the breasts than what is typically seen with other forms of intimate sleepwear. The garments have adjustable cleavage to cover scars or radiation burns if needed. The shoulder straps are adjustable as well to allow for better fit. Courage Couture plans to expand the line to include swimwear, tops and cocktail dresses.
The clothing line will sell from an online store
http://www.couragecouture.com
and small boutiques, which are in the works. The clothing line is manufactured in New York City. It was important for Courage Couture to keep jobs in the states rather than outsourcing. The companies founder, Sharon T McLaughlin MD FACS, hopes the larger clothing companies do the same.
Contact
Courage Couture
Sharon T McLaughlin MD FACS
516-578-9920
http://www.couragecouture.com

Contact