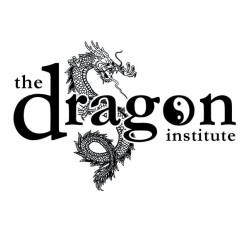 Irvine, CA, June 19, 2013 --(
PR.com
)-- Just months after being presented with an award for "Best Martial Arts in Orange County" by CityVoter, The Dragon Institute is expanding its classes into the city of Irvine. The school will offer its Irvine Wing Chun classes at its new satellite location at 910 Roosevelt, Irvine, CA 92620.
The
Wing Chun Classes in Irvine
will be taught directly by The Dragon Institute's founder, Sifu Adam Williss. Sifu Adam is seventh generation lineage holder under Ip Man in the Leung Sheung family of Wing Chun. He was recently honored for his contributions with induction into the United States Hall of Fame.
Wing Chun is a close-quarters fighting system that uses position and body structure to develop power, speed and efficient tools to deal with the reality of violent physical assault. It's specialty is in street practical close-quarters combat, using quick punches and low kicks with an extremely tight defense, coordinated through agile stances and efficient footwork for a quick advance. The effectiveness of Wing Chun is achieved by well coordinated attacks with simultaneous defense. Due to its effectiveness in realistic confrontations, Wing Chun is considered by many self-defense experts as their personal choice of hand-to-hand combat. It has been taught and integrated into the training programs of hundreds of military & law enforcement agencies around the world such as the US Navy Seals, the FBI, CIA, ATF and SWAT teams.
About The Dragon Institute
The Dragon Institute's headquarters opened in Dana Point in 2010 with a mission of bringing authentic Wing Chun to Orange County and offering both adults and kids ages 5 and up uncompromising martial arts quality. With a tradition of excellence beginning in Hong Kong over 60 years ago with Ip Man and Bruce Lee, The Dragon Institute continues its elite Wing Chun legacy through a relentless dedication to world-class training and unparalleled expert instruction.
For more information on The Dragon Institute's
Irvine Wing Chun classes
, please visit
www.ocwingchun.com
.