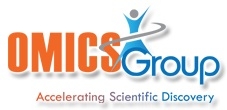 Henderson, NV, June 18, 2013 --(
PR.com
)--
OMICS Group Incorporation
is proud to announce the acquisition of the journal:
Oral Health and Dental Management
(OHDM), a dentistry research based quality journal. With this acquisition, the glory heads high and both the organizations join hands together for fulfillment of making healthcare information Open Access.
The contract agreement, between, Dr. Srinubabu Gedela, CEO, OMICS Group Incorporation and Prof. Corneliu Amariei, Founding executive and editor of OHDM, is a channel to open the boundaries of knowledge, and to build a strong headway in this field.
Oral Health and Dental Management (OHDM; ISSN: 2247-2452) is a scholarly peer-reviewed Open Access journal indexing in PubMed, Medline and many other esteemed indexing services. The journal stands as one of its kinds in the research terrain of dentistry and oral health by offering high quality and authentic research articles. With the objective of providing resources for the improvement of research, its Open Access policy enumerates OMICS's vision of dissemination of scientific and healthcare information. Started in 2002, OHDM fosters communication between academic research and interdisciplinary commerce of medicine.
"OMICS and OHDM share a passion for serving the science and community, and thus, I am very happy to cover this deal with Prof. Amariei. His feedbacks and opinions are valuable," marked Dr. Srinubabu Gedela, CEO, OMICS Group.
OHDM aspires to publish new findings, critical analysis, and uses the state of the art of Editorial Manager® System for quick and quality peer-review. OHDM encompasses all aspects of dentistry, public dental health and oral hygiene.
OHDM is available
online
and resources accessible to everyone. Accomplishing its mission of Open Access policy, OHDM adds another important pointer. Dr. Amariei continues to add his experiences, decisions, and evaluations with OMICS and OHDM.
About OMICS Group Incorporation:
Dr. Srinubabu Gedela founded OMICS group Incorporation in 2007, with a clear mission and vision of dissemination of knowledge and that it should rightly be available to all. OMICS running a continuous evolution since then currently hosts more than 300 journals under its vast umbrella. To support these resources and vice versa, they organize about 100 conferences each year worldwide. Accounting for more than 2 Million readerships, they hold 22000 and more editorial team as an important structure in the above accomplishments.
About Dr. Corneliu Amariei:
Oral Health and Dental Management was independently owned and founded by Dr. Corneliu Amariei, who being a pioneer in the research field of oral and dental has contributed his time and work to develop and support the science community. He organizes and presidents various conferences every year to achieve his mission of spreading knowledge. He is thankful and grateful to the editor in chief, Dr. Kenneth Eaton and Dr. Laura Wiles for extending their friendship, support and knowledge for development of OHDM.
Contact
To learn more about this merger, please contact-
Name: John Benson
Email: contact.omics@omicsonline.org
URL:
http://www.omicsonline.com/open-access/oral-health-dental-management.php