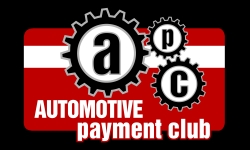 Phoenix, AZ, June 25, 2013 --(
PR.com
)-- Recognizing the special contributions and sacrifices our troops and their families make, the Automotive Payment Club is proud to announce a generous donation to the Fisher House Foundation. The contribution will help fuel their mission to ensure military families can stay together, while soldiers go through their healing and recovery process.
The Fisher House Foundation is best known for its network of comfort homes used to serve military families who are visiting loved ones at major military and Veterans Affairs medical centers. Use of the homes, which are normally within walking distance of a treatment facility, are offered free of charge. Since its inception in 1990, the Fisher House Foundation has saved military families more than $200 million in lodging and transportation costs.
"We all have either had a family member or know someone personally who has served in the military, or are military veterans themselves, so being able to give back and show our personal gratitude is very important to us. We're proud to support an extraordinary organization that cares for our veterans, military personnel and their families. They do great work in the military community and we're honored to assist in their efforts" said Frank Williams of the Automotive Payment Club."
For more information about the Fisher House Foundation, visit fisherhouse.org or call (888) 294-8560.
About Automotive Payment Club (APC)
The Automotive Payment Club is a Payment Discount Club that exclusively allows the Automotive Industry to take advantage of special pricing and benefits traditionally only offered to large big box retailers. The APC leverages extensive industry knowledge and a comprehensive suite of payment solutions to meet the needs of today's automotive business owner. At this time, membership to the Automotive Payment Club is by invitation only and exclusive to the Automotive Industry.
For more information about Automotive Payment Club, please call 888-879-8209.