World's Top Internet Marketing Experts Gather for Long-Awaited "Altitude" Seminar in Los Angeles, California
Passive income pioneer, Drew Kossoff, invited to join the ranks of internet marketing innovators to educate entrepreneurs on explosive online business building strategies and techniques.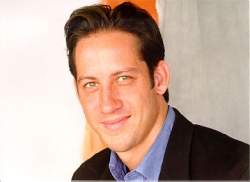 Beverly Hills, CA, August 28, 2007 --(
PR.com
)-- Rainmaker Adventures, an Internet Marketing Company that specializes in advertising arbitrage, lead generation, and passive income design, announced today that Founder and CEO, Drew Kossoff, will be making an appearance at the highly anticipated Altitude: Top Gun Training For Entrepreneurs. This $10,000 per seat seminar, presented by ultra successful internet marketer Eben Pagan, will take place from October 8th – October 12th in Los Angeles, California at the Hyatt Regency, Century Plaza.
Kossoff will join Pagan and his team of business building experts from around the world to offer attendees an opportunity to "look under the hood" of a real $20 million business and learn the ins and outs of creating and growing their own online business to the $10 million dollar level and beyond. "I am so thrilled for this opportunity to share insider's knowledge with aspiring entrepreneurs," remarks Kossoff. "My main objective at Altitude will be to demonstrate the methods I've perfected over the past five years for creating profitable advertising partnerships with 'top 1000' websites which generate massive traffic and leads for Eben's companies.
On the heels of selling his bridal eBook business and its flagship web site: FireYourWeddingPlanner.com, in July 2007 to Red Ventures (one of the fastest growing companies in America), Kossoff has become one of the most sought after passive income and lifestyle strategists to emulate. In August, Kossoff became an Advisory Member to the Los Angeles County Office of Education's e-marketing program: part of an initiative benefitting students who may "fall through the cracks" in the public education system. In September, he will appear on the Sirius satellite radio show "Life Bites" with Nina Boski to discuss his home-based business success and the importance of balancing work and family.
"My goal as an entrepreneur is to build highly successful passive income businesses that allow me to enjoy a work at home lifestyle and to teach other motivated professionals how to utilize their business experience to create their own passive income streams… that is my passion and that is how I will continue to grow Rainmaker AdVentures," states Kossoff.
About Rainmaker Ad Ventures
Rainmaker Ad Ventures, founded by entrepreneur Drew Kossoff, is a Beverly Hills based internet marketing company that specializes in advertising arbitrage, lead generation, and passive income design. Rainmaker's portfolio of multi-million dollar on-line interests range from bestselling "authority" e-books and review sites, to large scale advertising and lead generation projects in a variety of industries ranging from dating and relationships, health and fitness and internet marketing to software and technology. For more information visit: www.RainmakerAdVentures.com
About Altitude
The Altitude Seminar,
www.GetAltitudeEvent.com
, is a "total immersion" 5-day entrepreneurial training program followed by 10 weeks of integration and coaching. This accelerated success program will teach small business owners and founders the most critical steps to building a viable online business, including: how to create a product from start to finish, how to generate leads, specific processes of naming products and companies, how to design a product line, how to measure ROI and create a steady monthly income stream, as well as how to hire a virtual marketing "dream team" and manage and build that team to ensure future business success.
###
Contact
SG Consulting
Rebekah Iliff
310-770-8338
www.smartgirlsconsulting.com

Contact