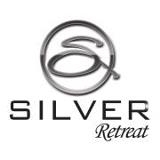 West Haven, UT, July 22, 2013 --(
PR.com
)-- Silver Retreats just received another award for outstanding customer service and value!
Silver Retreats will handle all details to guarantee that each daily event exceeds all expectations. Silver will plan activities and provide amenities that can be incorporated into either an executive/luxury retreat, corporate team building event, or a private vacation. Whether looking to stay in a private home with an executive chef or in a stay in a hotel and dine at some of the most exquisite restaurants, Silver is able to accompany all sizes of groups, both in the winter and summer months through-out the world.
Imagine a perfect corporate retreat for executive teams full of luxury, fine dining, extreme adventure and exclusive privileges in the world-class destination. Simply contact Silver Retreats with the number of people attending, the purpose of the retreat, and the dates. They will take it from there, leaving assurance that groups will receive nothing other than the utmost quality and an overall incredible experience. No more boring retreats here.
Silver Retreats was created by Bill Schuffenhauer, 3x USA Olympian and 2002 Olympic Silver Medalist in Bobsleigh. An entrepreneur at heart Bill wanted to give travelers more than what was out there. Following this Olympians victory, Bill's professional career evolved to include participation in many national and international special events comprised of fundraisers, charity events, keynote speaking opportunities, entertainment and product promotions. Along with Bill's long and successful devotion to sports and making a positive impact with local and national youth groups. Bill has traveled the world as a motivational speaker and has worked with companies and organizations such as Budweiser, Special Olympics, United Way, Adecco, Glaxo Smith Klein and Proctor & Gamble.
Being the CEO/President, Bill was tired of the old-fashioned employee retreats that were frequent through-out his careers. The retreat that is secretly dreaded because it entails sitting around a table for two days while employees listen to a supposed expert talk about how to maximize supply chain or how to boost morale and create a winning team. This is the primary driver of why Silver was created. Silver will change how employees view retreats and will come out engaged and ready to perform.
Bill, appointed Jyl London as Chief Operating Officer of Silver Retreats a few months ago. Jyl's experience directing Fortune 500 companies, Key Account Director in several high grossing companies, motivating teams internationally and the vast knowledge of event planning. Together Bill and Jyl have perfected an incredible retreat, that is like no other. The combined experience of these two, lifelong passions for helping others and treating everyone like VIP will guarantee an outstanding experience that is far from the typical retreat or family vacation. It is no wonder why it is receiving award after award for its outstanding service and value since the team paired up.