The BSC Group Announces the Closing of Self-Storage Financing for Storage Pros' 8-Property Knoxville Acquisition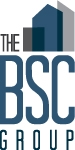 Chicago, IL, August 14, 2013 --(
PR.com
)-- The BSC Group, LLC has arranged debt financing for Storage Pros Management LLC's acquisition of an 8-property self-storage portfolio in Knoxville, Tennessee. The structured financing package includes a first mortgage and a mezzanine loan totaling 85% LTV with an interest-only period.
With the closing of this transaction, The BSC Group has now arranged a total of $48.5MM of debt financing on 20 properties in five separate transactions for Storage Pros in 2013, according to Devin Huber, Principal of The BSC Group, LLC, who was responsible for sourcing and negotiating this financing. The BSC Group is a leading commercial real estate financing advisor and provider of debt and equity capital solutions for self-storage owners nationwide.
"The capital markets are very liquid at the moment as lenders continue to compete aggressively for quality deals with quality sponsors. This is a market-leading transaction as evidenced by the loan terms. What makes this transaction even more exceptional is it was closed during one of the more volatile pricing periods that the CMBS market has experienced since the launch of CMBS 2.0," added Huber. "It's always a pleasure to work with exceptional clients that are best-in-class operators like Storage Pros."
"BSC's creative and persistent approach makes them an invaluable team member in our growth process," said David Levenfeld, CEO of Storage Pros Management LLC. "We have full confidence that BSC will be on top of the transaction through closing and will deliver at the limit of what the market will bear."
Storage Pros Management LLC and its affiliated companies specialize in the acquisition, development, improvement, and management of self-storage facilities. The Company was founded in early 2007 and currently owns 47 properties and manages a total of 53, all within the states of Massachusetts, Michigan, New Hampshire, Florida, Rhode Island and Tennessee. Storage Pros properties total more than 3.215 million square feet of self-storage space and more than 27,500 storage units. www.thestorageprosonline.com
The BSC Group, LLC was formed in 2009 and offers financial and loan advisory, mortgage brokerage and loan workout solutions to commercial real estate property owners and investors, with a special emphasis on the self-storage market. Through its capital source network, The BSC Group provides clients with access to debt and equity financing for commercial real estate investments nationwide.
www.thebscgroup.com
Contact
The BSC Group, Inc.
Shawn R. Hill
312-207-8237
thebscgroup.com

Contact