Neat™ Launches Soy-Free Meat Replacement Product Line
Three delicious flavors to debut at Natural Products Expo East.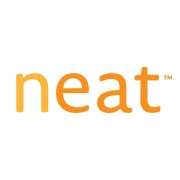 Lancaster, PA, August 20, 2013 --(
PR.com
)-- Today,
neat
™ foods announced the launch of a new line of vegetarian meat replacement products derived from all-natural, gluten-free ingredients such as pecans, beans, and organic cornmeal. The first shelf-stable soy-free meat alternative to hit the market will feature three flavors including Mexican Mix, Italian Mix and Original. Neat will officially debut at the Natural Products Expo East in Baltimore on Thursday, September 26 and is currently available for sale nationwide on
Amazon.com
and in select grocery stores.
"Neat started with a simple family gathering around the kitchen table," says neat co-founder Phil Lapp. "Our family was motivated to stop eating meat for several reasons ranging from my wife Laura's lifelong vegetarianism to my desire to lower my cholesterol levels, to our sweet young daughters' burgeoning animal rights advocacy. Our daughter Morgan even had a hand in naming the product when she exclaimed, 'This isn't meat, it's neat!'"
A former neuroscientist turned food product innovator, neat co-founder Laura Lapp started experimenting with meat replacement recipes as a way to provide nutritious, yet tasty meals for her family. Determined to use only essential ingredients in her recipe, Laura adjusted a combination of all-natural, chemical-free and wholesome foods throughout the recipe development phase to get a flavor and consistency that closely mimicked ground beef.
A shelf stable product, neat is made by combining the product with two tablespoons of water and two eggs (or vegan egg replacement) before browning the mixture like ground beef in a non-stick skillet. A 5.75 oz. bag will retail for $3.99, comparable to one pound of ground beef when prepared – making it an easy replacement for ground beef in popular family-friendly recipes like burgers, chili, meatballs, and tacos.
For more information about neat meat replacement products, visit
www.eatneat.com
.
About neat Foods
Neat offers all-natural, nut-based, soy and gluten-free meat replacement products to consumers who are looking to reduce or eliminate meat in their diet without sacrificing their favorite recipes. Neat, LLC was founded in March of 2012 and continues today with three flavors of meat replacement including Mexican Mix, Italian Mix and Original. For more information on neat and the new meat replacement line of products, please visit us online at
www.eatneat.com
.
Contact
neat foods
Phil Lapp
866-637-6328
www.eatneat.com

Contact