Northeastern N.C. Looking to Partner with Southeastern Virginia to Offer Expansion Opportunities
North Carolina's Northeast Featured at Norfolk, Virginia Commercial Real Estate Show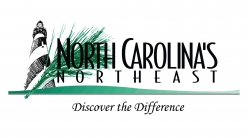 Edenton, NC, September 07, 2007 --(
PR.com
)-- North Carolina's Northeast Commission presented the commercial real estate opportunities and business climate of the region at the Commercial Real Estate Council of Hampton Roads' annual Deal Making & Tradeshow event in Norfolk, VA, last week.
"Southeastern Virginia has strong historical and business ties to our region that we must strengthen to continue our prosperity," said Ernie Bowden, a member of the Board of Commissioners of North Carolina's Northeast Commission. "The real estate community has ties with regional and global businesses that could be our business partners tomorrow," he said.
Richard Bunch, Chairman of the Northeast Economic Developers (NEED) said, "Developing relationships with the commercial and industrial real estate community in Hampton Roads, VA leverages the Commission's marketing efforts and adds a new dimension to our outreach programs."
North Carolina's Northeast Commission highlighted available commercial properties and business and community assets throughout the region. Randell Woodruff from Camden County, Peter Bishop from Currituck County and Wayne Harris from the Albemarle Economic Development Commission attended the event, along with Vann Rogerson and Raymond White from the Commission.
"Making southeastern Virginia-based companies aware of the opportunities throughout our region is a key strategy for the Commission," said Vann Rogerson, the President and CEO for the North Carolina's Northeast Commission. "Many of the companies in Virginia may be looking to expand and open new locations that they can easily service from their current headquarters."
The Commercial Real Estate Council (CREC) is a professional organization that represents Commercial REALTORS® throughout Southeastern Virginia whose members specialize in selling and leasing commercial real estate. CREC provides networking opportunities and serves as a business partner disseminating news and information to all its members. CREC has been serving the needs of commercial professionals in Southeastern Virginia for over 35 years. CREC Associate members include Appraisers, Attorneys, Title Companies, Lenders, Developers, and other entities associated with commercial sales and leasing. CREC has 300 members in 10 cities.
Raymond K. White, who leads the marketing efforts for the Commission added, "The Commission's presentation reinforced that Northeastern North Carolina is the "new frontier" for businesses looking to continue their growth. The synergy is much like the partnership between Charlotte, NC and the Rock Hill, SC region.
North Carolina's Northeast Commission is dedicated to increasing the standard of living for citizens in its sixteen-county region through tourism, industrial, and business development. The 16 counties that comprise the regional Commission are: Beaufort, Bertie, Camden, Chowan, Currituck, Dare, Gates, Halifax, Hertford, Hyde, Martin, Northampton, Pasquotank, Perquimans, Tyrrell, and Washington. For more information about the North Carolina's Northeast Commission, contact them at www.ncnortheast.com and www.visitncne.com.
###
Contact
Northeast Development Commission
Vann Rogerson
888.872.8562
ncnortheast.com

Contact