Family Owned HVAC Company Opens New Satellite Branch in Tacoma, WA
For more than 30 years, Northwood Heating advanced heating specialist, headquartered in Woodinville, WA. has been a leading heating contractor of intelligent energy efficient and heating technology. While the company has over 30 years of experience in providing Western Washington with residential heating and air conditioning (HVAC) and commercial refrigeration (HVACR) services, this new branch will provide service that is more prompt to commercial business and residential owners.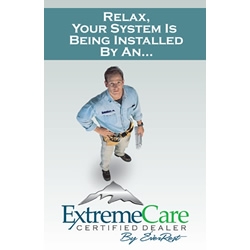 Tacoma, WA, September 03, 2013 --(
PR.com
)-- What sets Northwood Apart from the rest of the (HVAC) and (HVACR) companies?
Northwood Heating has been a strong presence in the Pacific Northwest HVAC service industry for over two decades because of its superior customer service, quality and reliability. Additionally, Northwood is backed by licensing from the State of Washington and the city of Tacoma, WA. Combined with its superior staff and trained technicians, this has allowed the company to show steady growth even in a struggling economy.
Knowledge is Power, is your heating equipment more than 10 years old? If the answer is yes, consider a highly efficient furnace or heat pump. The savings from the efficiency will pay for your heating system in no time. Northwood Heating and Cooling will help you find state and city incentives for renewable energy, is a comprehensive source of information in Tacoma Washington, local, utility, and selected federal incentives that promote renewable energy. Find out how much you qualify for in Tacoma for a new ductless, heat pump or a new energy efficient furnace.
About Northwood Heating HVAC and HVACR Service Providers
For more than 30 years, Northwood Heating advanced heating specialist, headquartered in Woodinville, WA. has been a leading heating contractors of intelligent air-conditioning and heating technology. Northwood Heating and Air Conditioning has been serving Pacific Northwest, in these locations: Bellevue, Bothell, Kirkland, Redmond, Mercer Island, Duvall, Seattle, Issaquah, Issaquah and Woodinville, WA Providing quality comfort systems and components for home or business. Today we are one of the largest heating and cooling contractors in the area. As a family-owned business, we strive to exceed expectations by providing maximum comfort for your home or business.
Northwood Heating HVAC continues to build loyalty customers, increase its market position and deliver exceptional customer service throughout the greater Pacific Northwest. For more information on the Service Specialists in Heating, and Commercial Refrigeration or Call Today 253-245-3057 for free in home HVAC quote.
Visit Northwood Heating at
www.northtacomaheatingcooling.com
for home heating rebates learn more here at
www.northtacomaheatingcooling.com/heating-air-conditioning-rebates.html
Contact
Northwood Heating
Pat Jutte
(253) 245-3057
www.northtacomaheatingcooling.com

Contact