Planning a Wedding? Don't Forget the Plastic Surgeon.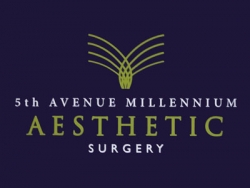 New York, NY, September 04, 2013 --(
PR.com
)-- Leading NYC Surgeon Dr. Carlin Vickery sees growing number of Brides adding plastic surgery to their to do list.
Many brides want to look their absolute best for their big day — and many times this involves cosmetic surgery procedures. Dr. Carlin Vickery of
5th Avenue Aesthetic Surgery
has noticed a recent surge in pre-wedding plastic surgery.
According to Dr. Vickery, "I did a scar revision on a really ugly shoulder disfigurement caused by an earlier shoulder surgery. The bride wanted to wear a strapless Oscar de la Renta gown but felt self-conscious about the scarred shoulder. Post-surgery the scar went from beet red to flat and white. She looked and felt gorgeous in her wedding gown." Dr. Vickery also recently removed some unsightly raised moles from the face of a bride to be with stunning results.
Is bridalplasty a new trend in pre-wedding planning? One recent survey revealed that 10 per cent of brides now undergo surgery or injections of Botox and fillers before their wedding. Regardless, it would appear more and more brides-to-be are adding a little nip & tuck to their big-day beauty regiment.
Articulate, a straight shooter, and the go to Doctor for other physicians and their families, Dr. Carlin Vickery continues to influence the contemporary landscape of plastic surgery. Dr. Vickery was one of the first American surgeons to adopt scar-minimizing techniques for breast reduction surgeries, and she serves as a research investigator for the newest generation of breast implants. Dr. Vickery has also pioneered innovative approaches to
breast reconstruction
, including cutting-edge hybrid and "revisionary" surgeries.
Throughout her 25 years as a surgeon, Dr. Carlin Vickery has consistently broken new ground in the field of plastic surgery in New York. At a time when female surgeons were a rarity, Dr. Vickery followed an arduous path to become one of the first women to achieve success as a general surgeon and as one of the top plastic surgeons in NYC. Dr. Vickery has consistently been ranked as one of NYC's top plastic surgeons by Castle Connolly Medical, and she frequently attracts patients who seek a connection with a female plastic surgeon. Always learning from her patients, Dr. Vickery brings unparalleled precision, experience, and innovation to both cosmetic and reconstructive plastic surgery.
Contact: Aimee Gautreau
914-552-4552
aimee@gautreauinc.com
Contact
Gautreau Media
Aimee Gautreau
914-552-4552

Contact