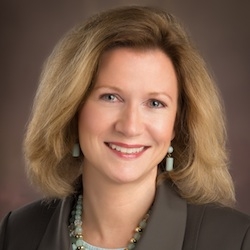 Gastonia, NC, September 05, 2013 --(
PR.com
)-- Alliance Bank & Trust, a North Carolina community bank with branches in Gastonia, Shelby, and Kings Mountain, announced the hiring of Sally D. Dunn to their retail banking team as Senior Vice President and Retail Banking Manager.
Ms. Dunn is a graduate of East Carolina University where she received a Bachelor of Science degree in Clothing and Textiles with a concentration in Business Administration.
Ms. Dunn has over 30 years of experience in the banking industry, most recently as Vice President and Manager at Park Sterling Bank overseeing Belmont, Mount Holly, and Stanley branches. Ms. Dunn worked at CommunityOne Bank from 2009 to 2012 as Vice President and Community Office Manager. Prior to working with CommunityOne, Ms. Dunn served on the Regional Banking Compliance Risk Management Team and also as Loan Administration Manager for Wells Fargo Bank in San Jose and San Francisco, California.
Ms. Dunn is a resident of Belmont and has considerable involvement in civic affairs in her professional life. Here are just a few of Ms. Dunn's community contributions:
Rotary Club Treasurer for Belmont Rotary
Board Chair for Gaston County American Red Cross
Member of First Presbyterian Church in Belmont
"We have, once again, reached out into the greater Charlotte banking community and found an excellent addition to our team here in Gastonia," says Don Harrison, President and CEO of Alliance Bank & Trust. "Sally Dunn has a proven track record of success in partnering with banking staff to develop and support banking goals, and to establish branches and offices as examples of excellence. We are very excited to have her on board here at Alliance, and we are looking forward to great things from her."
Alliance Bank & Trust
Alliance Bank & Trust Company, which opened in Gastonia, North Carolina in 2004, operates four North Carolina banking offices, in Gastonia (2), Kings Mountain and Shelby. AB&T Financial Corporation is the parent company of Alliance Bank & Trust Company, which offers a full array of banking services. Additional information on Alliance Bank & Trust's locations and the products and services offered are available at www.alliancebanknc.com.
More Information Contact:
Don Harrison at 704-867-5828
Certain matters set forth in this news release may contain forward-looking statements that are provided to assist in the understanding of anticipated future financial performance. However, such performance involves risks and uncertainties that may cause actual results to differ materially from those in such statements. The Company does not undertake a duty to update any forward-looking statements in the release.