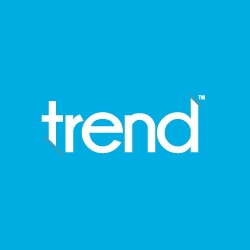 San Clemente, CA, September 11, 2013 --(
PR.com
)-- Trend Marketing is excited to officially join forces with DealerSocket and utilize their data-mining expertise to develop targeted, personalized direct marketing campaigns.
Trend has worked closely with DealerSocket for several years now to produce award-winning collaborations as well as fulfillment of direct mail on their behalf.
Trend benefits from more than 20 years of marketing experience in the automotive industry and even longer presence in print. The technology available today combined with Trend's innovative designs, delivers correct individual messages to - specific customers - at the right time – maximizing the value proposition to the customer and help dealerships retain their business long in to the future.
"Direct mail should be a strategic part of all dealerships marketing plans. Trend Marketing is a trusted and proven partner and we are excited to utilize their integrated direct mail concepts to benefit our dealers on both the service and sales levels," said Matt Redden, Executive VP at DealerSocket.
Trend has the ability to leverage in-house automotive data through the dealer's CRM or DMS as well as access to accurate automotive conquest data including year, make and model to acquire new customers. This knowledge along with DealerSocket's technology enables Trend to maximize the effectiveness of marketing efforts by utilizing buyer-specific messaging and in turn improve and build marketing relationships.
About Market With Trend:
Trend knows how to leverage your Customer Relationship Management (CRM) and Dealer Management System (DMS) technology to provide you the best possible ROI from your marketing efforts. In order to reach your right customer, we utilize current market trends in conjunction with the most effective, targeted messages. Using the right messages at the right time is how we become your catalyst to success. For more information on Trend Marketing and how they can streamline your marketing efforts, please visit them at
marketwithtrend.com
or call 800-335-3653 and like us at Facebook.com/MarketWithTrend.