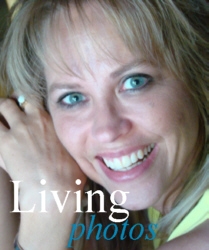 Des Moines, IA, September 10, 2007 --(
PR.com
)-- Painting with Light
Your photographer is Jeremy Olson, owner of the very popular and much sought after Contractor 'Handy Guy' in Des Moines, IA.
Every customer at Handy Guy raves about his courteous professionalism, catering to customer requirements and attention to detail. They just plain like him too.
Well he just happens to be a great photographer. When his customers find this out they can't wait for him to put his creativity and discipline to the photographic canvas.
Living Photos is quickly becoming Des Moines preferred photographer for the well heeled consumer.
From Bar Mitzvahs to Weddings and Senior Photos to Graduation Photos in Des Moines, IA, Jeremy Olson and Living Photos are the favorite addition for those whose expectations are more refined.
As a business model, they never adjust your needs by selling print options, expensive portrait packages or other media. They know customers hire them to take good pictures and lots of them.
It is the belief of Living Photos that people who know, really just want a good photographer for hire.
You may need to look no further to select your photographer in Des Moines, Iowa; Owner, Jeremy Olson says, "You have already discovered the best way to take all the pictures you would ever need for a fraction of the price of other high priced photographers in Des Moines."
Sittings, milieus, celebrations or any event is captured in saturation for $100 per hour. Then you receive them, with no restrictions on CD for just $24 within three days.
That's it. You already have the ability to coordinate which photos you want printed, wherever you want. There's no need to pay the photographer to do it.
Living Photos, the Des Moines, Iowa choice for great yet uncomplicated photographer service, is owned by Jeremy Olson. A professional handyman and photographer with over 25 years of experience, Olson is a licensed contractor, and prides himself on honesty and dependability. Visit
http://www.handymandesmoines.com/DesMoinesPhotographer.htm
today to learn more.
###