Mountain West Dental Institute Grand Opening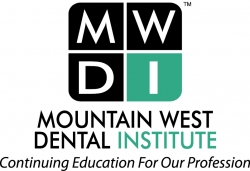 Denver, CO, September 19, 2013 --(
PR.com
)-- The Metropolitan Denver Dental Society (MDDS) is hosting a Grand Opening of the Mountain West Dental Institute at 5:30 p.m. on Thursday, September 19, 2013. The Mountain West Dental Institute (MWDI) is located at 925 Lincoln Street, Denver, CO 80203 in the Beauvallon building in the Golden Triangle. The MWDI is the hub of dental learning, outreach and camaraderie for the Denver area, and is the first of its kind to be owned and operated by a component society of the American Dental Association. Courses at the MWDI will not only serve Denver dental professionals but will attract visitors for all over the globe. The MWDI will be a vital asset to this community and the entire Rocky Mountain region. The facility boasts a full, hi-tech dental clinic with four operatories and a sterilization suite, auditorium seating up to 144 featuring 40 fully equipped mobile lab benches, executive conference room and a large banquet hall.
The entire community in the Rocky Mountain region will benefit greatly from this top-notch, high-tech, hands-on learning facility. The MWDI also houses the MDDS and Metropolitan Denver Dental Foundation (MDDF) administrative offices. When not being used for continuing education courses, the facility will be used by the MDDF and other dental outreach groups providing access to free dental care. The auditorium and banquet hall located within the facility are available for rent by the general association community for large meetings and events for very reasonable rates.
BVB General Contractors and Joe Architect, both industry leaders in the design and development of high-tech dental practices, managed the construction and design of the facility. Additional sponsors that have helped make the MWDI possible include Henry Schein Dental, Midmark, Planmeca, E4D Technologies, Pacific Dental Services, Cain Watters & Associates, Bien Air Dental, Top Line Management, Rocky Mountain Tech Team, Dentrix, The Dawson Academy, Sterisil, SciCan, Benco Dental, Parker Porter Nitrous Systems and GHP Investment Advisors. Naming rights are available for various portions of the facility. Recognition is also given on a large donor wall to recognize all facility donors and contributing members. MDDS Executive Director, Elizabeth Price, stated, "This is the first project of this type created through organized dentistry and owned by its members. This new home to dentistry brings together our entire dental community and will benefit the overall oral health of the public. We encourage all allied groups to contact us and become a part of making this institute a success."
For more information contact Jason Mauterer, MDDS Director of Marketing and Communications, at jmauterer@mddsdentist.com or (303) 488-9700.
Contact
Metro Denver Dental Society
Jason Mauterer
303-488-9700
www.mddsdentist.com

Contact