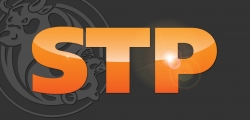 Auckland, New Zealand, September 27, 2013 --(
PR.com
)-- STP is an advanced market-oriented solution targeted at meeting the requirements of more sophisticated Forex traders. STP has a number of advantages including:
- No commission (see the explanation below);
- Floating spreads;
- Access to interbank liquidity (FXOpen ECN);
- US$100 minimal deposit;
- 1:500 leverage;
- SWAP-free trading;
- 49 currency pairs, gold/silver.
The most distinguishing feature of
STP accounts
is the difference between the Best BID and the Best ASK prices i.e., the spread being a bit wider due to inclusion of commission that is paid to the broker. The reasoning is that in STP trading, orders go directly to the market, where each client could benefit by making use of the available liquidity.
It must be understood that Liquidity Provides (LPs) are the only counterparty for the broker's clients in this system. By paying mark-up to the broker that is included in the spread, clients may expect better order execution in STP accounts, which is important for high-frequency traders. In the ECN/STP environment, traders may transact both with LPs and with each other. They are offered a narrower spread as a result of commission paid.
"A major attraction of STP is that it provides the client with an opportunity to apply different unrestricted trading strategies for example, scalping or news trading," commented Denis Peganov, FXOpen NZ Limited Director. "Moreover Forex traders are encouraged to experience 'algotrading' as these accounts are EA-friendly and allow the use of robots."
FXOpen has already introduced a Demo STP account which is available to clients for testing before switching to live trading.
Open Demo STP
FXOpen
is a reputable brokerage company that has built its customers trust and credibility through a mutual, durable collaboration on all Forex related issues. FXOpen is renowned for its innovative solutions and technologies such as the ECN-integrated platform MT4, advanced PAMM service, elaborated trading accounts (Micro, Standard, ECN/STP, STP) and customer-oriented terms of business offering the lowest spread and mark-up.
FXOpen NZ Limited is registered with the Financial Service Provider Registry in New Zealand (FSPR License Number: FSP192685) and is a member of the Financial Commission and the Financial Dispute Resolution Scheme under the legislation. The company has been in the market since 2003 and has long-term plans for further development.
"By setting new standards in Honesty, Integrity and Accountability, FXOpen hopes to show the world that it is a company that you can rely on," concluded Denis Peganov.