Weidlinger Project Takes Top Honor at 2013 NCSEA National Conference
Weidlinger designed the unique twin-peaked dome for La Plata Stadium, which was named NCSEA Outstanding Project.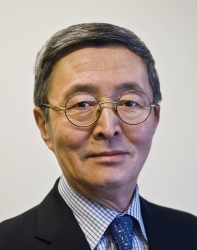 New York, NY, September 27, 2013 --(
PR.com
)-- Weidlinger Associates, Inc., designed the one-of-a-kind twin-peaked fabric dome and provided structural engineering services for La Plata Stadium, which was named Outstanding Project in the category "International Structures over $100 Million" by the National Council of Structural Engineers Associations (NCSEA). The award, which is the highest honor bestowed in this category, was presented during NCSEA's 21st Annual Conference, September 20, 2013, at the Westin Buckhead Hotel in Atlanta, Georgia, as part of the organization's 2013 Excellence in Structural Engineering Awards gala. Winning projects will be featured in an upcoming issue of Structure magazine.
Since reopening in 2011 following completion of its signature dome, La Plata Stadium has become the object of widespread acclaim, garnering both a
2012 Engineering Excellence Platinum Award
from the American Council of Engineering Companies of New York and the prestigious
2012 Outstanding Structure Award
from the International Association for Bridge and Structural Engineering. "La Plata's extraordinary domed roof represents an evolutionary step in the application of the Tenstar tensegrity roof system," said Weidlinger Principal Tian-Fang Jing. "It is extremely gratifying that this unique project and the innovative technology that made it possible have continued to receive so many accolades from preeminent local, national, and international engineering associations."
Clad in a PTFE (Teflon®) fiberglass membrane, La Plata is the first fabric-covered stadium in South America and the first South American stadium designed to be fully enclosed, with the option of being partially covered. The dome's patented "Twinstar" design is also the first adaptation of the Tenstar Dome tensegrity roof concept to a twin-peak contour, forming a figure-eight-shaped central opening by using tension to resist distortion. Unlike some other tensile roofing systems, La Plata's does not rely on its fabric to provide stability.
Weidlinger provided complete structural engineering services through its final construction in 2011. The firm originally designed the stadium with architect Roberto Ferreira in the late 1990s, based on a prize-winning concept that employed its unique dog-bone configuration to provide separate identities for the two football teams that were its intended residents. But construction was halted in 2000, when Argentina's economy faltered. The 53,000-seat stadium opened in 2003 with only a playing field and seating bowl, and lacking its signature twin-peaked fabric dome.
In 2009, when the site was chosen to host the opening game of the 2011 Copa América, construction was resumed, and the completed stadium, for which Birdair, Inc., provided construction-management services, reopened on February 17, 2011.
The National Council of Structural Engineers Associations (
www.ncsea.com
) was formed to constantly improve the level of standard of practice of the structural engineering profession throughout the United States, and to provide an identifiable resource for those needing communication with the profession. NCSEA serves to advance the practice of structural engineering and, as the autonomous national voice for practicing structural engineers, protect the public's right to safe, sustainable, and cost-effective buildings, bridges, and other structures. The
NCSEA Excellence in Structural Engineering Awards
honor structural engineering ingenuity throughout the world. Projects are judged on innovative design, engineering achievement, and creativity.
Weidlinger Associates, Inc., is a structural engineering firm that designs and rehabilitates buildings, bridges, and infrastructure and provides special services in applied science, forensics, and physical security. The firm, which employees about 300 full-time staff, celebrated its 60th year in 2009. It is recognized worldwide for its innovative and practical design solutions and for its long-term commitment to advancing the state of the art in engineering. Headquartered in New York City, the firm has branch offices in the United States and the United Kingdom. For more information, please see
www.wai.com
.
Contact
Weidlinger Associates, Inc.
Jaime Strohmenger, LAK Public Relations, Inc.
212-575-4545
www.weidlinger.com
JStrohmenger@lakpr.com or Mollie Fullington, mfullington@lakpr.com

Contact