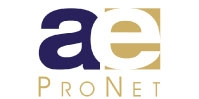 Chicago, IL, October 01, 2013 --(
PR.com
)-- This week, a/e ProNet will hold its annual fall meeting at the Embassy Suites Downtown/Lakefront in Chicago. a/e ProNet is
a nationwide network of independent insurance brokers specializing in the professional liability needs of architects and engineers.
Members from across the country will convene to meet with representatives from several top-tier professional liability insurance companies and discuss changes in the industry, as well as to participate in a number of smaller events.
Over the course of the three-day meeting (October 2—4, 2013), eleven professional liability insurance carriers are scheduled to make presentations: RLI, Travelers, Hanover, AXIS, Catlin, HCC, Liberty, Beazley, Navigators, AllRisk and Victor O. Schinnerer. Each presentation will include information about the insurance company's products, policy forms and endorsements, claims, risk management offerings, etc.
On Thursday night, a/e ProNet will host a reception for its members and insurance company representatives, as well as members of the Risk Management Committees of NSPE, AIA and ACEC. The reception will be held at The Rookery in Chicago, a space designed by Frank Lloyd Wright.
Established in 1988, a/e ProNet's member-brokers represent a combined annual professional liability premium volume exceeding $300 million. At this meeting, a/e ProNet will explore the possibility of extending its scope to include Lawyers Professional Liability insurance. To that end, five insurance companies (Beazley, AXIS Capital, Catlin, Travelers and Ironshore) will present on their lawyers' professional liability insurance program offerings, as well.
Learn more about a/e ProNet
a/e ProNet offers a wide range of Risk Management resources to all design professionals via their website (www.aepronet.org) including: Practice Notes, Guest Essays, ProNetwork News, Contract Concerns, Typical Coverages and Frequently Asked Questions. For relevant industry news and risk management information, you can also follow The ProNet Blog (aepronet.wordpress.com) and/or follow a/e ProNet on Twitter (@aeProNet).