Hotcards to Light 20 People on Fire in Cleveland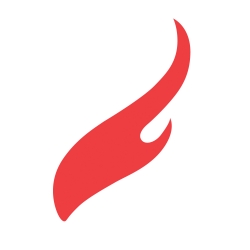 Cleveland, OH, September 28, 2013 --(
PR.com
)-- Just after sunset on October 19, 2013, Cleveland-based print & design company, Hotcards will attempt to break the Guinness World Record for "The Most People Performing Full Body Burns" in Cleveland's Flats district, all while throwing a giant spectator party at Shooters and raising money for a good cause. Hotcards' never-ending love for the "burning river" city is on display as they seek to unite & ignite Cleveland.
Guinness World Record officials will be flying in from New York City to judge the record-breaking attempt. If successful, the award will be presented at Shooters to the 20 burners, their igniter partners, as well as the City of Cleveland. The official Hotcards Burn party at Shooters will include food & drink specials, autographs and photos with the burners, Hotcards Burn merchandise sales, live music all night, and epic views of The Hotcards Burn.
The burners, led by the talented stuntman, Ted Batchelor, will include John Gadd, CEO of Hotcards, Archie, radio morning show host from 87.7 Cleveland's Sound, Jenna Conforti, Director of Marketing at Scene Magazine, Scot Lowry, CEO of Fathom, Tony Madalone, CEO of Fresh Brewed Tees, a minister, attorney, and many more.
"We take a lot of heat in Cleveland as the Burning River City. Yet, it became the catalyst for a lot Cleveland pride, including environmental movements, breweries, and a whole lot of 'Hot in Cleveland' fame," says Hotcards' CEO John Gadd. "It's a unique part of our legacy that we can embrace and give new meaning with such a magical spectacle." A percentage of the proceeds from the event will benefit the Cleveland Foodbank and the Brick by Brick Organization, run by native Cleveland minister and burner, Mark Simone.
More information about the Hotcards Burn, including how to purchase tickets can be found at www.hotcards.com/burn.
About Hotcards.com – The Epic Renaissance of a Cleveland Icon
As Margaret Meade once said, "Never doubt that a small group of thoughtful, committed, citizens can change the world. Indeed, it is the only thing that ever has." Hotcards.com changed the way people buy print in Cleveland, as well as around the world. They helped revolutionize an industry that's so commonplace – people consume it like air. They now feel it's time to do more, go bigger, make a dent in the universe. Welcome to the new Hotcards – it's time to Become Known™.
Contact
Hotcards
Justin Markert
216-241-4040
www.hotcards.com

Contact