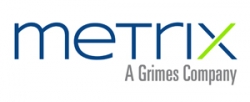 Jacksonville, FL, October 01, 2013 --(
PR.com
)-- The Grimes Companies today announced the launch of its newest division, Metrix Staffing, a subsidiary of its highly successful contract manufacturing and packaging division, Grimes Packaging Services. Focused strictly on serving the distribution and packaging operations of businesses in North Florida, Metrix has access to the thoroughly trained and vetted full- and part-time staff that have till now been exclusively available to support the needs of contract packaging and manufacturing clients as well as other divisions of The Grimes Companies.
Staff available from Metrix are trained in:
Order picking
Light manufacturing
Inventory control
Maintenance
Material handling
Line supervision
"When we first suggested to our clients that we were working on a business model that offered an alternative to traditional temporary staffing agencies, we found the idea was received with excitement," said Grimes President Michael O'Leary. "Our clients can expect the same commitment to their satisfaction from our staff, regardless of where they are… in our facilities or theirs."
Melissa Riggins, a staffing and human resource professional with over fifteen years of experience, joined the Grimes team to lead the new division as its Business Manager. Speaking about her new position and the launch of the division, she explained, "We've built a reputation for excellence by understanding our clients' needs. Our objective is to deliver proven staff capable of working within any distribution and production environment." Riggins continued by saying, "Metrix isn't just a name; it reflects our commitment to meeting measurable goals."
With the resources of Grimes Warehousing Services, Grimes Packaging Services, and Grimes Trucking Company, Metrix Staffing offers a comprehensive combination of proven staff with flexible solutions to provide measurable results for the distribution industry in North Florida.