Cortney Thompson of Green House Data Selected to Participate in NSF International's Joint Committee to Develop Environmental Standard for Computer Servers
New NSF standard to specify material, energy consumption, lifecycle and corporate responsibility requirements for computer servers.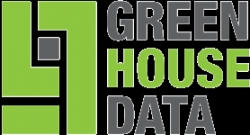 Cheyenne, WY, October 22, 2013 --(
PR.com
)-- Green House Data, a
leader in infrastructure services
including cloud hosting and colocation, and an EPA Top 100 Green Power Purchaser, will help develop an environmental leadership standard for computer servers. Cortney Thompson, Chief Technology Officer, has been selected to participate on the Joint Committee's balanced stakeholder group assembled by Global Public Health Organization NSF International to develop the standard.
NSF International's environmental leadership standard for computer servers will focus on material use, energy consumption, longevity, lifecycle and corporate responsibility, among others. Once the NSF International environmental leadership standard is complete, it will serve as the foundation for a new device category on the EPEAT® Registry, EPEAT is a comprehensive rating system used by hundreds of organizations, businesses and governments worldwide to identify environmentally preferable electronics based on multiple environmental performance attributes. Manufacturers benefit from having criteria to define "environmentally preferable" for their product class.
"This environmental leadership standard is extremely important to our industry," said Thompson, a Wyoming-based technology entrepreneur and founding member of Green House Data. "Setting specific criteria for servers will help further the global effort to lower the data center industry's environmental impact."
Worldwide, data centers use more power than many other industries combined, and power requirements are only growing. According to the Data Center Dynamics 2012 Global Consensus, power consumption of data centers grew 63% globally to 38 Gigawatts in the year 2012 alone. In addition to alternative cooling solutions, better Power Usage Effectiveness (PUE) ratings and virtualization, implementing a more energy-efficient server infrastructure can help slow this explosive growth in power usage.
NSF International is developing the server standard in collaboration with the Green Electronics Council, which manages the EPEAT Registry. The standard will build on work completed in 2012 by an independent server technical committee. The Joint Committee on which Thompson is serving will consider environmental leadership issues related to multiple types of computer servers, including managed servers and blade servers.
"I'm looking forward to working with Cortney and other environmental and technical experts to develop the new standard for computer servers," said Jessica Evans, Director of Standards, NSF International. Their participation is essential to the evolvement of the standard and its criteria to protect the environment for future generations."
About NSF International
NSF International is an independent global organization that writes standards, and tests and certifies products for the food, water, health sciences and consumer goods industries to minimize adverse health effects and protect the environment (nsf.org). Founded in 1944, NSF is committed to protecting human health and safety worldwide. Operating in more than 150 countries, NSF International is accredited by the American National Standards Institute (ANSI) and has been collaborating with the World Health Organization since 1997 in water quality and safety, food safety and indoor environments. Additional services include management systems registrations (e.g. ISO 14001) delivered through NSF International Strategic Registrations and sustainable business services through
NSF Sustainability
.
About Green House Data
Green House Data is a cloud hosting and colocation services provider with highly energy efficient data centers located across the country. The company helps its clients reduce the pressure that comes with lower IT budgets and increasingly high demands. Green House Data is a certified VMware service provider, SSAE 16 Type II and HIPAA compliant, as well as an EPA Green Power Partner. Visit the website, www.GreenHouseData.com, to learn more, view demos, or request a free cloud trial.
Contact
Green House Data
Wendy Fox
866.995.3282 ext 134
www.greenhousedata.com

Contact