WV Hospital Administrators Commend Radiological Physician Associates (RPAXRAY.com) on 45 Years of Continued Healthcare Services
The State of West Virginia congratulates RPA and welcomes new hospital administration, radiologists, and medical facilities to join Radiological Physician Associates in their 45 Year Anniversary of healthcare services. Radiological Physician Associates (RPAXRAY) is West Virginia's largest radiology and tele-rad group.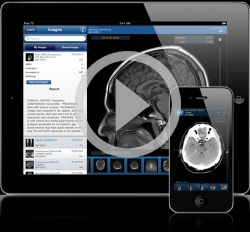 Morgantown, WV, October 19, 2013 --(
PR.com
)-- Over 45 years ago, two young doctors started a small private radiology practice to cover Fairmont General Hospital, located in Fairmont, WV. John Coyner, MD and John Turner, MD were the initial founding fathers of Radiological Consultants Association in October 1968. One year later, Mack I. McClain was hired and their corporate philosophy was very simple; provide quality professional service with hard work but play hard and enjoy life. While much has changed in the healthcare arena over these 45 years, quality service to their customers and an enjoyable work environment remains the cornerstone of this medical practice.
"As we reflect on our history, Ultrasound and Mammography began in the early 60's, CT body scanning in 1975, MRI body scanning in 1977, and PET imaging did not begin until the late 1980's. It is unbelievable to consider how the practice of medicine and radiology has advanced since our incorporation date," states Sam Merandi, Administrative Vice President.
To accommodate the expansion of the practice into multiple hospital locations in the late 1970's, the practice plunged into its first generation of teleradiology equipment to provide night and weekend coverage for satellite operations. In 1995, the practice again upgraded their teleradiology equipment and communications platform. "Service is critical because referring physicians expect our reports to be accurate and our system to be continuously available and reliable," according to John Leon, MD and President, who recently celebrated 25 years of service with the practice. During this period, there was a name change from Radiological Consultants Association (RCA) to Radiology Physician Associates (RPA). Again, in 2001, RPA upgraded their teleradiology to a new level with the installation of their own servers, direct DICOM interfaces with CT, Ultrasound, Computerized Radiography Units and Mobile MRI. According to Sam Merandi, "these electronic connections provide greater image quality and less time for technologists, as they are no longer required to manually scan and digitize films."
In 2008, RPA converted from a server-based technology to its current cloud-based medical image exchange platform, through AccelaRAD and ThinAir Data, which allows for collaborative coordination of care while providing users with both security and ease of use. The adoption of this platform has allowed RPAXRAY to efficiently and effectively process more than 150,000 studies each year, with their radiologists working from many different locations. According to Sue Johnson-Phillippe, President and CEO of St Joseph's Hospital of Buckhannon, "Through our growing partnership with RPA, St. Joseph's Hospital is able to provide teleradiology services to our physicians and community, previously considered available only at larger hospitals. Their quality, service, and immediate turnaround times for imaging reports are vital to the delivery of care to the population we serve."
RPA currently employs 21 Board-certified radiologists, with fellowship-trained subspecialists in Neuroradiology, PET Imaging, Interventional and Nuclear Medicine. The average years of service of the RPA physicians and employees are 16 years. We provide professional services to 12 West Virginia hospitals and 17 clinics, covering a population in excess of 425,000 WV residents. Considerable time, effort and capital have been invested to provide around-the-clock access for this service. According to Mark Doak, CEO of Davis Health System, "RPA has been a true partner with our Health System to achieve our mission of patient friendly, quality healthcare. RPA always places patients first when coordinating care for our patients, with a high standard of quality."
RPA has expanded its teleradiology network by providing value-added services to its contracted facilities by establishing a web-based Radiology Information System (RIS). With this network, hospital staffs are able to capture data at admission, which includes patient demographics and billing information. Security and reliability are achieved through unique engineering and addressing features. RPA operates a system that is virus-protected, where the information is secure from unauthorized users, and meets HIPAA compliance. Security, reliability and data integrity are essential.
During this 45-year period, RPA has been an active community sponsor for many events and activities. RPA has participated as a corporate sponsor for WV Public Radio, the United Way, Boy Scouts of America, Student Achievement Awards, 10K Runs, Medbrook Children's Charity, and multiple hospital fundraising initiatives to advance healthcare for local residents. RPA established the Ian Marshall, MD Resident Library at the West Virginia University School of Medicine, Department of Radiology, in memory of Dr. Marshall who was a physician employed by the practice.
"As Administrator of United Hospital Center, I have had the privilege of working with RPA and its individual radiologists for many years. The doctors are always patient focused and cooperative in terms of hospital systems. On a personal level, the doctors are high quality professionals but also just plain nice people who care about the patients, the other doctors, the hospital and the community we serve. The group is well led by Sam Merandi, and his leadership makes a real difference. Congratulations to RPA for 45 years of successful patient care," states Bruce Carter, CEO.
RPAXRAY has invested a great deal of time, effort and capital to provide 24-hour access to all network hospital medical staff and imaging department personnel. Ultimately, however, the most important benefit of their service is that it enables RPA to apply some of the best of what science and technology have to offer in their efforts to enhance the quality of care provided to their patients.
Contact
Radiological Physician Associates
Sam Merandi
304-366-2600
www.RPAXRAY.com
Contact at 1-888-722-XRAY or 304-366-2600.

Contact
Multimedia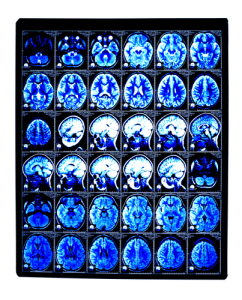 According to Sue Johnson-Phillippe, President and CEO of St Joseph's Hospital of Buckhannon, "Through our growing partnership with RPA, St. Joseph's Hospital is able to provide teleradiology services to our physicians and community, previously considered available only at larger hospitals."