ALPCO Launches STELLUX™ Chemiluminescent Human Insulin ELISA
ALPCO releases second chemiluminescent assay in STELLUX™ product line.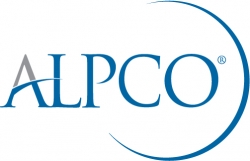 Salem, NH, October 24, 2013 --(
PR.com
)-- ALPCO has released their new STELLUX™ Chemiluminescent Human Insulin ELISA, the second assay to be launched in the company's chemiluminescent product line. Holding true to ALPCO's 's goal for the STELLUX™ line, this new ELISA provides superior sensitivity at 2 pg/mL across a wide dynamic range of 5 – 30,000 pg/mL, with results in under two hours.
"With a broader dynamic range and greater sensitivity than anything else in the commercial market, our chemi Human Insulin ELISA will prove to be beneficial to all our customers, but in particular, islet cell researchers," explains ALPCO's VP of Scientific Operations, Martin Blankfard. "My goal is that all the assays in the STELLUX™ portfolio prove to set new standards in the field, and I'm confident this kit and the others to follow will achieve this objective. The next STELLUX™ products to launch will include assays for total and intact Proinsulin, C-peptide, and GLP-1."
"Our R&D team continues to deliver new technologies that assist our customers in overcoming the challenges they face in their research endeavors," adds ALPCO's President, Sean Conley. "I'm pleased that ALPCO continues to offer product solutions that meet the growing demands of the research community."
About ALPCO
ALPCO offers a wide range of testing solutions, providing scientists and healthcare professionals with vital tools for advancing research and improving quality of care. ALPCO's product portfolio continues to expand and includes applications for immunoassay, HPLC, LC-MS/MS, antibodies, recombinant proteins, and flow cytometry reagents.
www.alpco.com
Contact
ALPCO Diagnostics
Martin Blankfard
1-800-592-5726 x227
www.alpco.com

Contact