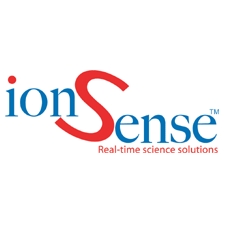 Saugus, MA, November 04, 2013 --(
PR.com
)-- IonSense, Inc. will be exhibiting the latest advances in Direct Analysis in Real Time (DART®) Mass Spectrometry at the 6th International Symposium on Recent Advances in Food Analysis, November 5-8, 2013 in Prague, Czech Republic. In addition the company will be presenting a customer workshop on November 6, "Enhancing the Value of DART-MS by Leveraging Sorbent Technologies," highlighting the analysis of impurities such as pesticides in complex matrices like wine and dietary supplements. This workshop will begin with an overview of applications by Prof. Facundo Fernandez of the Georgia Institute of Technology.
The DART SVP and DART ID-CUBE® Ion Sources will be featured in the exhibition, along with a suite of tools that provide for the direct analysis of a wide range of materials and form factors. From the hundreds of DART publications in the peer-reviewed literature, customers have utilized DART for solving problems ranging from the pesticide level on fruit to the quality control of raw materials used in dietary supplements. The DART sources are able to directly analyze materials such as extracts, leaves, seeds, or juices without sample preparation, greatly simplifying and speeding the process of controlling the quality and safety of the food products. Additionally using some of the new sorbent-based sampling tools, high levels of sensitivity can be achieved for looking at trace quantities or contaminants.
At the Conference, a number of presentations by leading researchers will demonstrate the application of DART mass spectrometry to problems in many areas such as:
Direct Fruit Peel Analysis for Pesticides
Quantitation of Aflatoxins from Corn and other Food Materials
The Composition of Edible Oils
Characterization of Herbal Supplements
Food Analysis and Authentication
Screening Herbal Supplements for Adulteration and Contamination
Monitoring the Quality of Potato Crisps
Rapid Profiling of Wines Using a Metabolomics Approach
About IonSense, Inc.
IonSense, Inc. provides OpenSpot Mass Spectrometry™ solutions to the fields of food safety, forensics, drug development, and chemical analysis. They manufacture and develop direct analysis in real time (DART®) and atmospheric solids analysis probe (ASAP™) technology. The company provides sources and accessories for JEOL, ThermoFisher, Agilent, AB SCIEX, Bruker, Shimadzu, and Waters mass spectrometers. IonSense products including DART and ASAP technologies are distributed in Europe by KR Analytical Ltd, in China by ASPEC Technologies, in Japan by AMR Inc., in India by Orochem India, in Korea by Omics Biotech, in Canada by VBM Science, Ltd., and International Laboratory Supplies Pte. in Singapore.