James Stewart's American Spirit Foundation to Launch "Citizen's Whistleblower Network" on YouTube
A foundation which is developing and applying creative solutions to critical challenges facing America.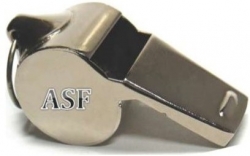 Los Angeles, CA, November 05, 2013 --(
PR.com
)-- The American Spirit Foundation is preparing to launch its Citizen's Whistleblower Network as a YouTube video channel. It will feature videos and first hand accounts by citizens and independent investigative reporter whistleblowers while exposing and educating the public on abuses of power and corruption that threaten freedom and the pursuit of the American Dream.
"Citizens creating and posting videos and blogs on the internet that present their first hand experiences to expose fraud, corruption and the abuse of power by national leaders, governments and corporations have become the most important protectors of freedom and democracy in America and around the world," stated Becky Altringer, President of the American Spirit Foundation in announcing the Foundation's new initiative. "In order to provide resources and support for these whistleblowers, the Foundation is establishing a social network and YouTube Channel, 'Citizen Whistleblower Network'."
"The Foundation will begin a social media campaign to enlist the support of the entertainment industry and concerned citizens who agree that a whistleblower support social network is a necessary tool to organize, educate and energize citizens to demand and obtain accountability for what is fast becoming the greatest threat to liberty and the American Dream - corruption and abuse of power."
In 1989, legendary screen actor James Stewart founded the 501(c) 3 American Spirit Foundation as a Hollywood based non-profit dedicated to harnessing the resources and creativity of the entertainment industry to promote the vitality of the American Dream. The Foundation is being revitalized by new Foundation President Becky Altringer, the acclaimed Hollywood Private Investigator, featured in Academy Award nominated documentary "This Film Is Not Rated."
Contact
American Spirit Foundation
Becky Altringer
909.293.9058
www.americanspiritfoundation.net

Contact