Avatar Solutions Named One of the Top 10 Largest Patient Satisfaction Survey Firms
Avatar Solutions was recently named one of the top 10 largest patient satisfaction measurement firms by Modern Healthcare magazine.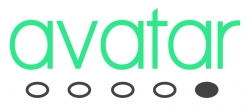 Chicago, IL, November 14, 2013 --(
PR.com
)-- Avatar Solutions, a leading provider of Patient Surveys, CAHPS Surveys, Employee Surveys, and Physician Surveys, was recently recognized as one of the nation's 10 largest patient-satisfaction measurement firms by Modern Healthcare magazine. Avatar received the designation as a result of a market research study conducted by the magazine. The rankings were published in the October 28, 2013 edition of the periodical.
"Being featured on the Modern Healthcare list highlights Avatar's continued commitment to providing the tools necessary to measure patient satisfaction," said Jeff Brady, CEO and President of Avatar Solutions. "The ranking validates our unique survey solutions, which follow each patient's care journey to gain specific insights that help organizations develop effective performance improvement planning, thus maximizing Value-Based Purchasing reimbursements."
Avatar has consulted with hundreds of healthcare organizations to administer patient satisfaction and CAHPS surveys in its 30 year history. Combined with powerful online data reporting technology, extensive benchmarking, and robust performance improvement support, Avatar surveys empower organizations to achieve meaningful improvement in their most critical business outcomes. Avatar administers surveys that individually address the care each patient received, providing insightful survey data and granularity of information that can be used to realize improvement. Avatar provides consultation around survey type, item selection, administration method (mail, telephone, online, or a hybrid approach), and sampling ratios.
Last month, Avatar was also named one of the top 25 healthcare management consulting firms in the U.S., demonstrating the organization's commitment not only to providing high quality data but also to helping organizations use that data to improve patient satisfaction.
About Avatar Solutions
Avatar Solutions (formerly Avatar International LLC and HR Solutions Inc.) is an innovative survey, data measurement, and performance improvement company with over 30 years of experience. Avatar provides CAHPS Surveys, Patient Satisfaction Surveys, Employee Surveys, and Physician Surveys to over 500 hospitals and 13,000 clinicians nationwide. Avatar is the American Hospital Association's exclusively-endorsed provider for Employee / Exit Surveys and Physician Engagement / Satisfaction Surveys to their 5,000 hospitals and healthcare systems. Avatar works with some of the most well-known organizations in the nation, allowing our clients to benchmark against the best. For more information, please visit http://www.avatarsolutions.com
To follow Avatar on Twitter, go to http://twitter.com/AvatarPatExp. To join Avatar's group on LinkedIn, visit http://www.avatarsolutions.com/journey.
Contact
Avatar Solutions
Melissa Herrett
312-863-6131
www.avatarsolutions.com

Contact