ALPCO Releases STELLUX™ Chemiluminescence Human Total Proinsulin ELISA
A new Human Total Proinsulin ELISA is launched in ALPCO's STELLUX™ Chemiluminescent line of assays.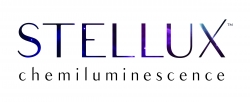 Salem, NH, November 19, 2013 --(
PR.com
)-- ALPCO has announced the release of its Human Total Proinsulin Chemiluminescent ELISA, the newest assay to be launched in the company's STELLUX™ product line. Similar to other STELLUX™ products available from ALPCO, the Human Total Proinsulin ELISA boasts a broad dynamic range (5-3,000 pg/mL) and superior sensitivity (0.455 pg/mL) that is ten times more sensitive than other commercial immunoassays on the market.
"I'm extremely pleased with the development of the STELLUX™ assay range thus far," says ALPCO'S President, Sean Conley. "This platform has allowed our R&D staff to provide solutions to problems that have challenged our customers for years. As we broaden the STELLUX™ portfolio, each new assay will be built with similar customer-centric goals in mind."
Each production lot within the STELLUX™ portfolio is offered with a lot specific validation summary. "The validation summary includes parameters like functional sensitivity, inter- and intra-assay precision, LLOQ, ULOQ, and a cross lot correlation panel for inter-lot comparability," explains Martin Blankfard, ALPCO's Vice President of Scientific Operations. "This is something many of our pharma customers have been seeking for some time now, and we're pleased to fill the void."
The next STELLUX™ products to be released in the coming months will include assays for Intact Proinsulin, C-peptide and GLP-1. The STELLUX™ assays from ALPCO are for Research Use Only.
About ALPCO
ALPCO offers a wide range of testing solutions, providing scientists and healthcare professionals with vital tools for advancing research and improving quality of care. Their product portfolio includes applications for immunoassays, HPLC, LC-MS/MS, purified antibodies, recombinant proteins, flow cytometry reagents and our new STELLUX™ chemiluminescent assay platform.
www.alpco.com
Contact
ALPCO
Martin Blankfard
1-800-592-5726 x227
www.alpco.com

Contact