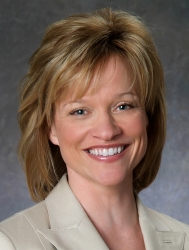 Dallas, TX, September 20, 2007 --(
PR.com
)-- Award Winning Breast Radiologist & Breast Cancer Survivor Elizabeth Jekot MD
What:
The Elizabeth Jekot MD Breast Imaging Center in Richardson, TX was recently voted as one of the top 5 Most Influential Women's Centers to watch in 2007 by Imaging Technology News. A local breast radiologist and breast cancer survivor, Elizabeth Jekot, MD, offers leading-edge breast screening, diagnostic breast imaging, image guided biopsies and bone densities at her center.
Who:
• Dr. Elizabeth Jekot is a radiologist and a breast cancer survivor who thanks to early detection and treatment has remained cancer free for 7 years now.
• 4 out of 5 women in her immediate family (herself, 2 sisters and mother) have been diagnosed with breast cancer.
• Her facility, the Elizabeth Jekot MD Breast Imaging Center was ranked by Imaging Technology News as one of the top 5 women's centers to watch in 2007
• She is the mother of a 10 year old daughter, Katie
• Winner of the 5 K Survivor event of the North Texas Affiliate Susan G. Komen Race for the Cure for the 4th year in a row.
When:
Interviews can be scheduled upon request
###