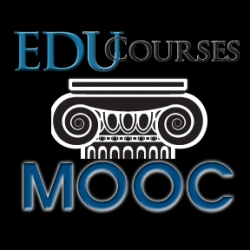 Gainesville, FL, December 03, 2013 --(
PR.com
)-- Dr. Richard Bishirjian, president of EDUcourses, announced today an appeal for donations to create a two-year college education that costs $999 and uses new massive open online course, or MOOC, learning-management systems.
MOOC management systems are the latest development in Internet-based course delivery technology and are designed for massive enrollments. "A typical MOOC course can manage enrollments of 10,000 to 40,000 students per course," Bishirjian said. "By using MOOCs, we can make a college education available to anyone."
"Too much emphasis has been placed on a college diploma, and not enough emphasis has been given to demonstrating what has been learned after two, four or even six years of an expensive 'education'," Bishirjian noted. "And, unfortunately, in the mad rush to earn a degree in order to get a good job, some students have skipped courses that once were required of a college-educated citizen."
The MOOC classes in development at EDUcourses were created by more than 40 scholars in the fields of government, economics, business and liberal arts. The courses will be offered on a not-for-credit basis and without instructor engagement.
"As citizens of the United States," Bishirjian continued, "we have an obligation to understand American history, the fundamental law of the United States, how the Constitution originated, the system of free enterprise that has made the United States an economic powerhouse, and how important it is that we comprehend that we are participants in the civilization of the West."
EDUcourses aims to disseminate 27 MOOCs by the end of 2015. "This will create the opportunity to earn a two-year college education by completing 20 courses for a total cost of less than $999," Bishirjian said.
"By opening wide the door to the acquisition of knowledge," Bishirjian said, "EDUcourses hopes to challenge the high cost of a college education with high-quality but low-cost college courses in which students of all ages may enroll for self-study."
Donors who rally to support creation of a two-year college program costing $999 will be granted free access to the first MOOCs launched by EDUcourses in 2014.
"We request donations of $29.95 that will cover the cost of developing a series of MOOC courses," Bishirjian said. The EDUcourses donation appeal has been launched at https://rally.org/educourses.
To view a sample of an EDUcourses MOOC – "Supply-side Economics: Taxation from Warren Harding to Ronald Reagan" – please go to http://www.educourses.net/501