Florida Education Company Announces New Investment Opportunity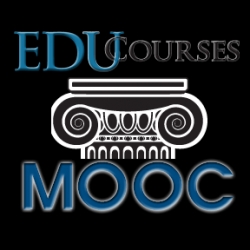 Gainesville, FL, December 05, 2013 --(
PR.com
)-- EDUcourses.net, based in Gainesville, Fla., announced today a general solicitation of accredited investors seeking investment opportunities in the new, high-tech higher education marketplace of massive open online courses, or MOOCs.
MOOCs enable thousands of students to enroll in courses at one time, which thereby lowers the cost of tuition "to levels that any student can afford," said Dr. Richard Bishirjian, president of EDUcourses.net.
"Our initiative – and the initiatives of other MOOC providers – challenges how traditional colleges and universities price their courses, certificates and degree programs.
"Today, curricula for entire courses of study can be designed for enrollments in MOOCs that can reach hundreds, even tens of thousands, of students. It is only a matter of time before students paying $500, $1,000 and sometimes $3,000 per course will begin to ask why the same course offered online costs only $39.95?"
Courses in the EDUcourses initiative will be offered for self-study and on a not-for-credit basis using MOOC learning technologies. A demonstration of a MOOC-based course on Supply-side Economics: Taxation from Warren Harding to Ronald Reagan can be accessed at
www.educourses.net/503
This EDUcourses investment offer has been filed with the U.S. Securities and Exchange Commission on Sept. 30, 2013, under Regulation 506(c) Form D, that permits general solicitation of accredited investors. Bishirjian explained that "an 'accredited' investor is a person whose net assets total $1 million – exclusive of his or her personal residence. Annual income of $200,000 for three years is also a test of who is 'accredited'."
"Shares in our private placement are not currently available to non-accredited investors," Bishirjian said. "But, that will change next year when the U.S. Securities and Exchange Commission promulgates that will permit solicitation of investments from non-accredited investors."
Bishirjian noted that a Private Placement Memorandum for EDUcourses explains the risks of the Internet education business "and the difficulties we may face in attempting to succeed in what will become the highly competitive MOOC higher education business." To read more about this investment opportunity, visit www.educourses.net.
Contact
EDUcourses.net
Richard Bishirjian
352-519-5818
www.educourses.net

Contact