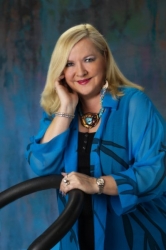 Albuquerque, NM, January 14, 2014 --(
PR.com
)-- Pearlene Silva Garcia of Albuquerque, New Mexico has been included in the Strathmore's Who's Who Worldwide Edition for her outstanding contributions and achievements in the food industry.
About Pearlene Silva Garcia
Ms. Garcia has over 36 years experience in the restaurant industry. She is the Owner and Operator of LPG McDonald's in Albuquerque, New Mexico which serves hamburgers and quick service food. In addition to serving as the owner of 15 stores, she oversees 650 employees. Ms. Garcia is responsible for training staff, new product development, hiring and daily operations. She was first on the list of the top 25 women owning businesses in New Mexico, published in New Mexico Magazine in April 2013. She is a member of H.A.C.E.R. and has contributed generously since 1997 for scholarships for Latino youth through the Ronald McDonald House H.A.C.E.R. Scholarship program. Ms. Garcia is also a supporter and founding member of the National Hispanic Cultural Center and Past Commissioner of the New Mexico Commission on the Status of Women, District 3. She is a major fundraiser for Joy Junction. She was born on July 16 in Albuquerque, New Mexico. Ms. Garcia obtained an A.A. in Business in 1982. She has been married to Larry for 43 years and has one child, Kenric. In her spare time she enjoys jetskiing, waterskiing, family activities and weight training.
About Strathmore's Who's Who Worldwide
Strathmore's Who's Who Worldwide highlights the professional lives of individuals from every significant field or industry including business, medicine, law, education, art, government and entertainment. Strathmore's Who's Who Worldwide is both an online and hard cover publication where we provide our members' current and pertinent business information. It is also a biographical information source for thousands of researchers, journalists, librarians and executive search firms throughout the world. Our goal is to ensure that our members receive all of the networking, exposure and recognition capabilities to potentially increase their business.