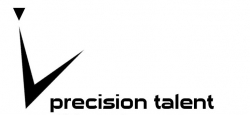 Los Angeles, CA, September 24, 2007 --(
PR.com
)-- A Message from Cheryllynn Carter, President of Precision Talent:
Now clients have the ability to cast for voice over through a recording studio or post production house.
For as little as $100 a script, clients can avoid the "mass casting" nightmare that voice over casting has become. They will also have access to the top voice over artists in the country. Precision Talent provides English, Spanish, French and even German voice over talent.
All the talent have access to no cost or low cost ISND/Phone patch recording studios. Precision Talent also offers both union and non-union talent.
High quality Casting, Scratch Tracks, and Demos are just a phone call away. All aspects of the audio world served: Commercials, television, film, radio, audio books, corporate videos, and more.
For more information on how they can help stand out above the rest, contact them at 323.388.7425. Visit them at www.precisiontalent.com and click on "casting".
###