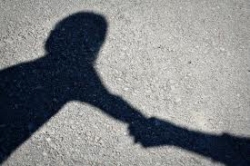 Los Angeles, CA, December 28, 2013 --(
PR.com
)-- Meeting the need to manage client integration for Project: Safe Kids (PSK!) and HEAL Network Inc., eMediaCampaigns! recently announced a strategic partnership. Under the agreement, Project:Safe Kids will receive PR and publicity services for what the organizations call 'a deepening human rights crisis.'
"PSK! (http://www.indiegogo.com/projects/606863/emal/5586275) provides a voice for children wrongfully taken from nurturing parents. Our mission is to bring children home, and their perpetrators to justice," stated Briggs, Director of Operations of eMediaCampaigns! "This is a crucial opportunity to address ongoing human rights concerns of children, and the parents who wrongfully lost custody of them."
"Loving, nurturing parents continue to lose custody and face detention for exercising their right to freedom of expression," explained Aleah Holland, Founder of HEAL Network Inc. "All across America, Family Court judges, lawyers, CPS, and mental health professionals are intentionally allowing torture, killings, rapes, abuse, maltreatment, and neglect to children for under the table kickbacks. They are protecting abusers, and arresting good, parents."
The aim of PSK! is for every child who has been ordered into a dangerous environment to be removed from that environment. The organization created a crowd funding page to meet that objective.
"We want everybody who has wrongfully lost a child to be heard, and rightfully served," Briggs concluded.
For press inquiries and additional information, including how to assist, visit, http://www.indiegogo.com/projects/606863/emal/5586275, or call Fran Briggs. 206.279.0818.