Granite Shield's Sealed Granite You Don't Worry About Getting Stains
What customers, other company's and even Granite Shield applicators are saying about the Granite Shield lifetime guaranteed permanent sealing process.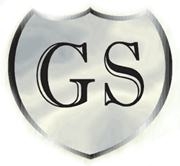 Canyon Lake, CA, September 25, 2007 --(
PR.com
)-- Granite Shield, the only company who can offer the beauty of natural true granite complete with a lifetime warranty against stains or discoloring. With granite by Granite Shield Countertops or granite sealed by Granite Shield you don't have to worry about rushing to wipe up spills, worry about acidic liquids, alcohol, using coasters or placemats ever again. With granite sealed permanently by Granite Shield they mean it's permanently sealed, never has to be sealed again, has a lifetime warranty, not a limited warranty limiting you to use special cleaners and follow special maintenance procedures like other companies.
Here's just a few things being said about Granite Shield:
"I wanted to inquire as to who I would contact to have an appointment done for the Granite Shield. I have granite in my kitchen and had the Granite Shield applied and have had no problems. However, my parents, who have the same granite as I do, did not have the Granite Shield applied and their granite has darkened in certain spots, due to some staining. I was wondering who would be the contact to find out about having the stains removed, if possible and then having the Granite Shield applied?"
Thanks,
J. A. Calabrese, CFP
Assistant Vice President
East Longmeadow, MA 01028
"We installed a CaesarStone (HONED finish) bar counter that is extremely difficult to clean. Following is an excerpt of an email I received from a CaesarStone representative recommending your Granite Shield product:
There is one product that CaesarStone has tested and approved for use on our product. It's a one time application that doesn't change the finish hardly at all (it might add a little luster to it). From the results that I have seen it really does keep the dirt and oils from sticking to the surface which makes cleaning a lot easier. It's called Granite Shield 877-477-3254.
We live in Chaska, Minnesota (just 20 miles from Minneapolis) and would like to engage someone to professionally apply your Granite Shield product to protect the bar from fingerprints and stains. Could you recommend someone we could contact?"
Thank You,
J. Metzger
Chaska, MN 55318
"Wow for Granite Shield! Once again my son put a container with oil on the bottom on top of my very light colored granite counter top. Only this time it is shielded. No stain. Yes. Granite Shield is wonderful."
Thank You,
P. Symonds
San Francisco, CA
"Craig, Last week you shipped me some sealer at the request of Craig Kenningson at Santa Regina International, LTD www.SantaRegina.com. I also spoke with you about the products application on Friday afternoon. We applied it on Sunday after the Terrazzo was completely dry. It is a nice product that is pretty easy to work with.
I had a slight amount of the product left over and I did some testing with it on my own. All I can say is wow. I put it on a couple of pieces of slate, and it worked great. Beaded up like a mother. I thought your talk about Dry Treat was a guy proud of his product, but hey the proof is in the pudding.
I also honed 1/2 a polished square of Brecca Oniciatia. I split the tile in thirds, with one section your stuff, the other a competitors and one clear. I applied two coats each. Your competitor didn't fare so well, so I gave him another coat. Maybe it will be better for him in the morning. Worked great on the polished side as well as the honed. I will send pics, but I am sure you know all this.
I call on architects, designers, tile retailers & distributors (like Daltile where Craig found us) stone fabricators here in Jacksonville FL. We should talk about your products.
I am filling out the applicator info and will send it to you."
Sincerely,
H. Edenfield
Jacksonville, FL
"My name is Karan Barber and I am the Granite Shield Distributor for this area. This product is terrific. It truly is amazing! We have Shielded several types of stone and put them to the test. We put red wine, red Kool-Aid, iodine, brake fluid, oven cleaner, lemon juice etc. on the shielded stone, left it for 24 hours and it wiped right off with a wet paper towel. Water beads on honed stone."
Thanks,
Karen Barber
Granite Shield Distributor / Applicator
Monroe, NC 28110
"November 07, 2006 I have a customer for whom we installed new Venetian Gold granite kitchen countertops in August 2005. He claims that every day the counter is covered in "grit" that can't really be seen, but can be felt. It has been an ongoing problem since installation. I went to visit and found the tops to be just as smooth and shiny as the day installed. I suggested maybe his ceiling is falling apart rather than his countertop and that if that much "grit" came out of his tops every day, there wouldn't be much granite left. He is raising hell with the cabinet shop and contractor and I don't have any ideas. Has anyone had a similar problem customer in the past?"
"November 08, 2006 The granite was definitely sealed, but I don't remember which sealer we were using at that time. Furthermore the customer went to Home Depot and purchased a cleaner and sealer kit and has sealed the top another half dozen times. The only time I have experienced anything like this, it was short lived, not continuous for over a year."
"December 19, 2006 2 weeks ago I applied Granite Shield to the table as a sample to see if it would stop the "shedding" problem. The customer is now very happy and I will be applying Granite Shield to the countertops after the holidays."
"January 11, 2007 This is definitely grit that is coming off the tops. The table was the worst area and it had almost a honed feel to it, but was still shiny. We had to epoxy fill just 2 "chips". The Granite Shield did the rest. Shedding stopped, feels smooth, customer happy."
Sincerely,
Bob Stone
Architectural Surfaces
Punta Gorda, FL
"Still today, with the ever changing uses and fabrication of natural stone surfaces, obtaining the best protection means never stopping the research and development process. The Granite Shield chemical wizards are constantly fine tuning their processes and chemicals so that they can offer nothing but the best to the homeowner. Many people have gone to great lengths to choose exactly what type of surface and which color they want to get that "dream home" look. This concern has frightened many people and actually caused them to not seal and protect their particular surface. In the long run, this has ended up causing them tremendous headache and possibly costly refinishing and repair. With the exception of stone enhancer/darkener, Granite Shield is one of the only sealing companies on the market who guarantees not to change the color or appearance of your precious and fragile surface. You will see your polished granite take on a vibrant new look with more life and color than you noticed before. But at the same time, your honed or matte finishes will not change; only be easier to maintain for years to come."
Troy Valenzuela
Granite Shield Applicator Northern Nevada
Carson City, NV 89701
With Granite Shield's permanent lifetime warranty & maintenance free sealed granite you don't need special cleaners to clean and maintain your granite. You can even use an over the counter window cleaner with ammonia. Granite Shield recommends Windex or Clorox wipes plus a microfiber towel on glossy granite sealed by Granite Shield to clean the granite. You don't have to worry about cleaning the spill immediately. They don't recommend using a cleaner that has polishes or waxes because it will only build up on your granite leaving a waxy, dull, smeary build up. Should that occur with granite sealed by Granite Shield you can just go down to the local hardware store and buy denatured alcohol to remove the residue and your granite will look shiny, repellent and brand new again.
Granite Shield is located in 45 states and in England and Ireland with 56 authorized applicators, 26 are authorized Granite Shield Countertop store fabricators. There are currently 5 Granite Shield Countertop retail showrooms located in Lake Elsinore California, Hemet California, Temecula California, Tucson Arizona, Reno Nevada and opening soon in Laguna Niguel California, Las Vegas Nevada and Orlando Florida.
For more information regarding Granite Shield, sealing services, employment, business opportunities or investment opportunities to open your own Granite Shield Countertop showroom email Granite Shield attention Debbie Burton Phillips Vice President at Info@GraniteShield.net or visit their website at www.GraniteShield.com or www.GraniteShieldCountertops.com Toll Free 877-477-3254. Granite Shield is a registered trademark.
###
Contact
Granite Shield
Debbie Burton Phillips
877-477-3254
www.GraniteShield.com

Contact