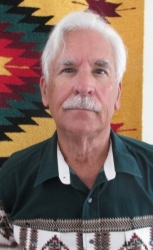 Rio Rico, AZ, January 23, 2014 --(
PR.com
)-- Thad Woronowicz of Rio Rico, Arizona has been included in the Strathmore's Who's Who Worldwide Edition for his outstanding contributions and achievements in the field of industrial consulting.
About Thad Woronowicz
Mr. Woronowicz has over 40 years experience in the industrial consulting field. He is the Reliability Physics and Engineer for Industrial Consulting Services which is a national consulting firm providing consulting services targeting automotive electronics. He advises individuals and businesses about automotive electronics, reliability and industrial engineering. Mr. Woronowicz provides reliability consulting to two companies, a military supplier and Leece-Neville. He has worked at Boeing, Airbus and several military groups as well. He has received numerous awards from customers based on the development of high reliability of their automotive electronics. Mr. Woronowicz is affiliated with the American Society of Quality Control, and is the President of the Society of Reliability Engineers for Western New York, A.S.Q.C. He obtained a B.S. and M.S. in Physics from Wilkes University, Ph.D. studies from Case Western Reserve University, a M.S. in Nuclear Engineering from the University of Missouri and a M.S. in Microelectronics from SUNY Buffalo. He is a Six Sigma Blackbelt and has a Certificate in Reliability Engineering and Reliability Management from A.S.Q.C. Previously, Mr. Woronowicz served as an Assistant Professor of Physics at Quincy University and as a Senior Staff Engineer/Scientist with Motorola Automotive Division working with automotive manufacturers around the world to include Ford, BMW and Mercedes Benz and operated a $1 million laboratory. After retirement in 2003, he became a Consultant for several companies. He is married to Sally and enjoys his son and granddaughter.
About Strathmore's Who's Who Worldwide
Strathmore's Who's Who Worldwide highlights the professional lives of individuals from every significant field or industry including business, medicine, law, education, art, government and entertainment. Strathmore's Who's Who Worldwide is both an online and hard cover publication where we provide our members' current and pertinent business information. It is also a biographical information source for thousands of researchers, journalists, librarians and executive search firms throughout the world. Our goal is to ensure that our members receive all of the networking, exposure and recognition capabilities to potentially increase their business.