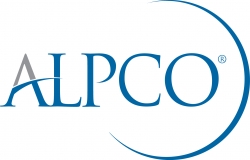 Salem, NH, January 22, 2014 --(
PR.com
)-- ALPCO (American Laboratory Products Company), a leading developer and supplier of assays, recently expanded their test portfolio for clinical and hospital laboratory customers with the release of a FDA 510(k) cleared
25-Hydroxy (25-OH) Vitamin D Total ELISA
.
The growth in 25-OH Vitamin D testing has been a challenge for clinical and hospital laboratories who are at a crossroads in determining whether it is more economically viable to manage testing in-house or to continue to send samples out to large commercial reference laboratories. The new FDA 510(k) cleared 25-OH Vitamin D Total ELISA from ALPCO affords these labs the option to test Vitamin D internally without the capital expenditure burden of expensive LC-MS/MS or closed automated systems.
A key attribute of the 25-OH Vitamin D Total ELISA is the unique in-well sample pretreatment for release of Vitamin D from endogenous binding proteins, allowing for a streamlined workflow compared to other commercially available 25-OH Vitamin D Total ELISAs. ALPCO's 25-OH Vitamin D Total ELISA demonstrates excellent correlation with LC-MS/MS, and can be run either manually or on an open ELISA platform.
"Testing of Vitamin D levels has continued to be increasingly important in clinical settings. This trend will most likely continue, as research has recognized that the role of Vitamin D goes beyond calcium and phosphate homeostasis, and into other areas such as Type 2 Diabetes, certain types of cancer and gastrointestinal disease," explains Martin Blankfard, VP of Scientific Operations at ALPCO. "This new 25-OH Vitamin D Total test now allows our clients to maintain greater control of patient samples, therefore driving increased profitability for smaller labs and improved turn-around time for their customers."
"As the diagnostic and research needs of our customers continue to evolve, so does ALPCO's commitment to providing high quality products to support their efforts," adds ALPCO's President, Sean Conley. "This FDA cleared 25-OH Vitamin D Total ELISA is one more step towards our mission to deliver 'Scientific Solutions for Life.'"
About ALPCO
ALPCO offers a wide range of testing solutions, providing scientists and healthcare professionals with vital tools for advancing research and improving quality of care. Our product portfolio includes applications for immunoassays, HPLC, LC-MS/MS, purified antibodies, recombinant proteins, flow cytometry reagents and our new STELLUX™ chemiluminescent assay platform.
www.alpco.com