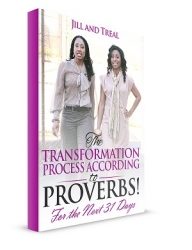 North Charleston, SC, January 22, 2014 --(
PR.com
)-- Charleston, SC, Two sisters to host Total Life Change Conference in South Carolina.
The first of its kind held in the Charleston, SC area; Detour Movement presents Fabulous I Am Women's Extravaganza! This event is designed to empower, motivate and move women to Release, Restore, Renew and Transform!
Fabulous I Am! Hosted by Jill and Treal, Founders of Detour Movement in Elkridge Maryland are both Charleston South Carolina natives who strive to help women grow spiritually, emotionally and socially across the world! In May of 2014 they will introduce the first of its kind through this Extravaganza.
Over 100 women are scheduled to convene and experience sisterhood, spiritual, relational, emotional development, physical development and rejuvenation!
The Extravaganza is a two Day Event held May 9th and 10th, 2014 at the Crowne Plaza Hotel (Montague Avenue); North Charleston, SC.
The conference is highly anticipated and designed to implement a focus on helping women develop a strong spiritual foundation by growing a closer relationship with God and loving themselves so they can give and love from their overflow! Beyond Faith and Fruitful Relationships, their will be sessions on finance, fitness, and fashion.
Jill Bulluck is a personal development coach that helps women improve their relationship with God, themselves, and others. She has developed coaching programs, resources, and events to empower women to achieve personal and professional goals, while growing in faith. She is a certified Christian educator, trained in conflict resolution, and a certified mentor/mentee coach.
Treal Ravenel is a transformational coach and expert in personal and professional development that pours her passion and drive into women and young adult couples through ministry and authorship. She is well versed and transparent in public speaking and training and development which stems from her innate ability and gift to connect with and mentor others.
Guest speakers includes Erica Moore, Kat Ponds, Henry Ravenel & Kadesha Carroll.
Erica Moore is the founder of Women With Solutions, Inc. Women with Solutions which includes programs such as Leadership Development™ and Moore Money Management™.
Kat Ponds is a wife, mompreneur, community activist, tree hugger, and passionate about women's overall health & wellness and founder of Restoration from Within™.
Kadasha Carroll helps women discover their passion and purpose through live discussions and discovery sessions. Kadasha is totally obsessed with her Savior and living out her life purpose through Him.
Henry Ravenel is the founder and CEO of Southeastern Chamber of Commerce (2005) an Entrepreneur and an ordained minister who brings the male Christian prospective to the stage.
***Extravaganza Launch Event: Jill and Treal invites guest to attend the Fabulous I Am Extravaganza Launch Party to be held Saturday, January 25th from 7PM -10PM at the Aloft Charleston Airport and Convention Center 4875 Tanger Outlet Blvd, North Charleston SC 29418. Guest will have an opportunity to meet Jill &Treal along with some of the dynamic speakers and to learn more about the Extravaganza. Jill & Treal's most recent 31 Day Devotion "The Transformation Process According to Proverbs! For the Next 31 Days" will also be available for purchase***
For more information, visit http://www.fabulousiam.com
On the website subscribers will receive a free MP3 download "The Eight Biggest Mistakes Women Make that Blocks their Flow of Fabulosity" valued at $14.99 and as a bonus, subscribers receive the Fabulous I Am News valued at $69 annually for free.