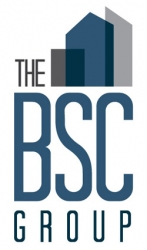 Chicago, IL, January 30, 2014 --(
PR.com
)-- The BSC Group, LLC, recently closed the books on another record year in 2013, closing 54 loans on 99 properties totaling $319,039,050. The BSC Group is a leading commercial real estate financing advisor and provider of debt and equity capital solutions that specializes in the self storage industry.
"This past year we were able to take advantage of the abundant liquidity in the capital markets," explains BSC Group Principal Devin Huber. "Based on our clients' current demand for financing, the low interest rate environment and the continued liquidity in the capital markets, we expect 2014 to be another strong year."
"We owe a huge debt of gratitude to our loyal customers for our continued success," adds BSC Group Principal Shawn Hill. "We strive to provide outstanding customer service, which is a cornerstone of our business philosophy. So we're extremely pleased when we hear that our customers are satisfied with the outcome of their transactions. We are especially thankful to our steady customers who bring us repeat business and referrals. That speaks volumes and is truly humbling."
One of those loyal clients is Storage Pros Management LLC. After placing more than $45M in debt for this client in 2012, The BSC Group helped them secure nine loans on 29 properties for a total of $69,170,000 during 2013. "BSC's debt sourcing was a key ingredient fueling Storage Pros' growth during 2013," says David M. Levenfeld, President and CEO of Storage Pros. He continues, "The BSC Group has unparalleled market intelligence and lender relationships, and they bring a creative mindset to each transaction. They work their deals tenaciously, and when the inevitable snags occur, they advocate for their borrowers until the deal is done right."
Another significant deal for The BSC Group came about late in 2013, when the firm closed a $51,750,000 CMBS refinance loan on a 10-property self storage portfolio for iStorage. "They shopped far and wide to find us the best deal possible," says iStorage President, Chris Harris. "Another thing that sets them apart is the level of service," Harris adds. "They go beyond just placing a mortgage. Over time they have generated prospects for acquisitions and future growth, and have helped to take our business to the next level."
The BSC Group has established itself as a market leader in the self-storage industry, however their skill set and lender relationships translate to financing for all commercial and multifamily property types. Although many brokers shy away from smaller deals, it is notable that The BSC Group closed more than 30 small balance loans under $5.0M in 2013, using a variety of capital solutions including CMBS, SBA, and balance sheet executions.
The BSC Group, LLC was formed in 2009 and offers financial and loan advisory, mortgage brokerage and loan workout solutions to commercial real estate property owners and investors, with a special emphasis on the self-storage market. Through its capital source network, The BSC Group provides clients with access to debt and equity financing for commercial real estate investments nationwide.