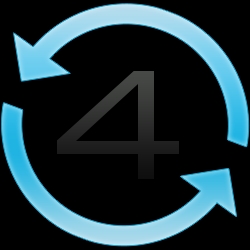 San Francisco, CA, February 04, 2014 --(
PR.com
)-- The released 4Sync for Windows Phone features an array of updates and modifications. These include:
- Outstanding and easy-to-use interface;
- Music stream mode;
- Unlimited bandwidth;
- The availability to download media being offline;
- A separate section for recently used data.
"We are eager to provide current and new 4Sync users with a unique solution for file storage," said Kate Kaminskaya, Project Manager at 4Sync Inc. "We believe Windows Phone users deserve a decent cloud solution with easy-to-use features to realize the full benefits of the cloud. For our part, 4Sync free space now at 15GB, our low-paid storage plans, and our rich features are all aimed at helping people enjoy the mobility without borders."
4Sync is already available on Windows Store via this link:
http://www.windowsphone.com/en-us/store/app/4sync/ddb0fe79-e35e-4028-b721-56ccd1f04872
.
To find out more about other 4Sync benefits, visit the official website:
www.4sync.com
.
About 4Sync
4Sync, founded in 2011, continues growing. The service gives the opportunity to sync, store, share, and manage data on each your device for free. 4Sync is used worldwide, but most actively in Russia, the USA, and Japan.
4Sync provides users with 15 GB of free storage space and let's upload an unlimited number of files up to 2 GB in size. Another noteworthy thing about 4Sync is that it is an encryption enabled service, which makes your data security a priority.