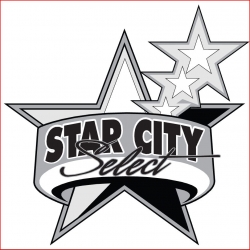 Lincoln, NE, February 08, 2014 --(
PR.com
)-- Fresh off an impressive National Championship in football, and in the midst of a successful inaugural season in boys and girls basketball, Star City Select (SCS) is proud to announce the launch of its Track and Field Program, led by University of Nebraska Track and Field Coaches, for student athletes ages 6-18.
In a continuing effort to serve the youth of Lincoln and its surrounding communities, SCS aggressively has expanded its curriculum offering in hopes of helping even more young men and women have an outlet for not only athletics; but to continue to teach the core principles of developing young student athletes to love and appreciate intense competition, and the process of committed training to better help them achieve their goals. This commitment and dedication are two traits that will help them to ultimately have a better chance at success later in life.
The track program will be led and Directed by Eric Lund, who serves on the University of Nebraska Track and Field Coaching Staff. Not only does Coach Lund bring Championship Credentials with him, but is a former Husker standout as well. Lund competed for the Huskers from 2007-11. He was part of a school record breaking performance in the 4x110 shuttle hurdle relay, while also helping the men's 4x400 meter relay team to a 18th place finish in the 4x400 meter relay at the 2011 NCAA Outdoor Championships. Lund earned 5 All Big 12 honors and was part of 4 conference team titles, 2 as an athlete and 2 as a coach and was a 2011 team captain. He was also a standout in the classroom, earning first-team CoSIDA Academic All-District VII honors in 2011.
Assisting Coach Lund is two additional Husker Track Coaches, Jake McDougle who has been with the Huskers since 2012 and specializes in distance training. Mcdougle was an athlete at the University of New Hampshire where he was a nine-time America East Conference scorer in the 800 meters, 1,000 meters, 4x800 meters and 4x400 meters. McDougle is the current school record holder in the 4x800 and was a point scorer at the New England level multiple times, while also becoming a repeat individual qualifier at the ICAAAA level.
Janis Leitis, who specializes in jumps, was a competitor in the 2012 London Olympics and comes to Lincoln by way of Riga, Latvia. Leitis, recorded a time of 46.41 in the 400 meters, as he advanced to the quarterfinals in London, he won the 2009 European U23 long jump title with a mark of 25-11, finished first in the long jump, posting a leap of 24-4 1/2, at the 2010 Latvian National Championships... was also the long jump champion at the 2009 Latvian National Championships and the 200 meter champion with a time of 21.57, fnished 20th in the long jump at the 2010 European Championships with a jump of 25-10... posted indoor personal bests of 21.65 in the 200 meters, 47.10 in the 400 meters, 6-4 3/4 in the high jump and 25-0 in the long jump... recorded outdoor personal bests of 10.72 in the 100 meters, 21.29 in the 200 meters, 45.88 in the 400 meters, 26-2 1/4 in the long jump and 6-6 3/4 in the high jump.
These three impressive resumes will provide the backbone of the SCS Track program. When asked about the launch of the track program, Chad Case Director of Star City Select was very excited about the program. "I watched Coach Lund last summer, and his passion, his drive to help athletes improve is exactly the type of individual we are seeking when looking for the leaders of SCS. I am truly looking forward to watching the young men and women of SCS flourish this spring and summer."
Registration is now open and can be viewed at starcityselect.com under registration. Any questions about the track program offered by SCS can be directed to
info@starcityselect.com
. Star City Select is a 501(c)3 non-profit organization. Interested in supporting SCS? Please send inquires to info@starcityselect.com.