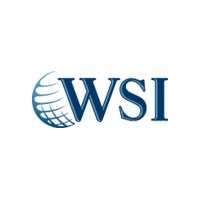 Mississauga, Canada, September 28, 2007 --(
PR.com
)-- WSI, the world's leading provider of Internet Solutions to small and medium sized businesses is delighted to announce the launching of its Global Young Entrepreneur Scholarship (YES) Program. The announcement will be made at the company's annual Global Excellence and Innovation (E&I) Conference being held in Orlando, Florida from October 1st to 3rd, 2007. Close to 250 WSI Internet Consultants, part of the over 1500 strong WSI franchisee network will attend this year's US conference and commence the scouting of young, entrepreneurial talent from around the world. 6 finalists out of several nominations from around the world will progress from initial screening to final selection by an elite and distinguished panel before being awarded a WSI franchise. The Scholarship also includes a special Mentoring program by other experienced WSI Consultants to aid the young entrepreneurs in establishing a sound Internet services and consulting business that helps SME customers stay competitive and profitable.
Ron McArthur, president, WSI says, "With the launch of the Global WSI Young Entrepreneur Scholarship (YES) Program, we seek to attract talented, motivated and energetic youth who are qualified and skilled to become the partners SMEs need in order to succeed with their Internet Marketing initiatives. At WSI, we always strive to ensure the highest calibre of franchisees with the potential and aptitude that is required to keep pace with the dynamic and exciting nature of the Internet and the SME market space. A strong entrepreneurial spirit and the desire to excel through innovation and continuous learning are paramount to the success of a WSI Consultant. Through this program we will empower young entrepreneurs to deliver what SMEs need - leverage Internet marketing, build their brands online and meet the shift in consumer culture influenced by the Millennial generation."
The overall population of Internet users is huge and growing every day. So what makes the Millennials stand out in this universe of online users? Dr. Brad Sago, renowned expert in marketing trends, generational issues and professor of marketing at Whitworth University explains, "Millennials are a wired generation. While Gen Xers are considered an overall very techno-literate generation who display a willingness to use the Internet, the lives of Millennials have been intertwined with the Internet. Specifically, the Internet has influenced their views of communication – that it should be instantaneous and continuous."
Computer-able since childhood, the Millennials are accustomed to depending on computers, instant messaging, e-mail, the Web, interactive media, and cell phones in every aspect of their daily lives. These tools and gadgets have visibly and permanently influenced the personalities, attitudes, expectations, and learning strategies of this generation. WSI's YES Program aims to tap into this extraordinary potential of today's youngsters connecting them with the SME market. The WSI training, Internet Marketing Certification and fast-track Mentoring they receive will help them deliver Internet solutions catering to all audiences, with a special focus on the millennial consumer.
The Annual WSI Global Excellence and Innovation (E&I) Conference is aimed at presenting innovative ideas, strategies that work and sharing of Internet best practices. This year's event takes place at the Portofino Bay Hotel from October 1st to 3rd in Orlando, Florida. Dan Monaghan, Co-founder of WSI will deliver the Keynote Address. Also on special invitation is a speaker from Google presenting on the very exciting topic "Advanced Techniques of Paid Advertising". Also present at the conference will be representatives from leaders in the Internet industry who are members of the WSI e-Marketplace. Under its Strategic Alliance Partner Appreciation (SAPA) Program, WSI has invited these organizations to participate in the 2007 E&I Conference. To show its appreciation for the value they bring to the WSI network, these alliance partners will be awarded a WSI SAPA plaque in their honour. In addition, WSI will also make a $2000 donation on behalf of each of these partner organizations towards its global outreach program, Make Child Poverty History (MCPH).
WSI Consultants attending this year's E&I are teeing off their combined contribution to the MCPH cause by participating in a Charity Golf Tournament. As one participant puts it, "If I can hit the greens with my fellow WSI Consultants to help a child see greener pastures in life, I've landed a hole-in-one. Never mind if it doesn't happen literally and my golf ball is still staring at me after the swing!" Acting as a catalyst member of the Make Child Poverty History initiative, WSI in the last 3 years has helped sponsor through World Vision, over 250 children living in poverty around the world. The Charity Golf Tournament is one such fund-raising activity where the WSI community gets together to help the MCPH cause.
In a recent partnership with www.BenefitBar.com, WSI Consultants can now generate revenue for MCPH "while they sleep". Launching at the E&I Conference in Orlando, a customizable search toolbar can be offered free to WSI clients. Each time the toolbar is used by an online user to search for something on the Internet, a donation (could be as little as half a penny each time) is raised for a charity that supports the MCPH cause. Once this concept catches on and multiplies throughout the WSI community, revenue will start to accumulate to support MCPH projects around the world.
In conclusion, Ron McArthur says, "The 2007 Excellence and Innovation Conference is set to be our biggest global event. To the already famed Sunshine and Sands of Florida, we now add a hearty serving of Success. The Young Entrepreneur Scholarship (YES) Program, the Strategic Alliance Partner Appreciation (SAPA) Program, the MCPH Charity Golf Tournament and the coming on board of BenefitBar are only some of the key highlights of the conference. The value of the golden nuggets that presenters will share with all participants over the course of three days is beyond measure. We can barely contain the excitement and pulsating energy of what will be undoubtedly, a power-packed gathering – Excellence and Innovation at its best".
About WSI – we simplify the Internet:
With a network of over 1500 offices in 87 countries, WSI is the leading provider of Internet solutions to small and medium sized businesses the world over. Headquartered in Toronto, Canada, WSI provides affordable Internet related services and technologies that deliver maximum return on investment for businesses. In 2007, WSI is the proud recipient of 3 Standard of Excellence Awards at the Annual WebAwards Competition organized by the Web Marketing Association (WMA). The company has held the Number 1 spot in Entrepreneur Magazine's Franchise 500 listing for 6 years in a row. Leading US based industry business publication Success Magazine listed WSI in its ranking of "Top Ten Franchises We Love". Europe's leading business franchise directory, Franchise Europe ranks WSI as Number 1 under the Computer, Electronic and Internet Services category of their Top 500 Franchises list, as also amongst the coveted Top 100 franchises in Europe. For more information about WSI's offerings and business opportunities, please visit our websites at www.wsimarketing.com or www.wsiconsultants.com
###